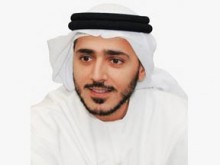 Dubai's Department of Tourism and Commerce Marketing (Dubai Tourism), has launched its "Dubai Expert" online training initiative for travel agents in 12 languages and 40 countries, taking this innovative game to a wider travel trade audience internationally, as part of efforts to highlight the multiple experiences that await visitors to Dubai across leisure, shopping, cuisine, culture, family entertainment, and more.
The development and roll-out of the Dubai Expert initiative was managed by the Dubai College of Tourism (DCT), an institution of Dubai Tourism. The tool features an engaging interface that includes information on Dubai's tourism attractions, allowing travel agents to develop their skills and keep up to date with the latest tourism developments in Dubai. The training platform also helps agents to provide potential tourists with customised and unique experiences.
'Dubai Expert' was introduced in English during this year's Arabian Travel Market (ATM) in April, attracting an overwhelming response from travel agents. Following the positive feedback shown by travel companies around the world, Dubai Tourism developed the tool in a further 11 languages – French, Mandarin, Russian, German, Italian, Bahasa, Korean, Japanese, Polish, Czech, and Spanish – and launched it in 40 countries alongside the English version.
Issam Kazim, CEO, Dubai Corporation for Tourism and Commerce Marketing (DCTCM), said, "Dubai Expert was developed to assist the international travel trade in keeping up to date with all the destination updates in Dubai and ensure that all travel agents and tour operators have a sound knowledge of the emirate that they are trying to promote. Dubai Expert is also part of our continued investment in new technology and facilities that could help boost tourist arrivals in line with our strategic goal of welcoming 20 million visitors a year by 2020.
"We wanted to create a training tool that would result in more learning retention while being fun, interactive and engaging. And, at the same time, raise awareness of the diversity of Dubai's offerings. The new tool is an incredible asset to the travel agent community – we believe that agents should not only sell Dubai to their customers but also have the capability to create customised itineraries for visitors to allow them to experience first-hand why Dubai is a 'must visit' destination."
The travel agents who are able to successfully complete the programme also stand to receive numerous benefits including the opportunity to market themselves as a Dubai Expert in their country, receive invitations to Dubai Tourism events, and the opportunity to participate in special market/country promotions, as well as receiving a 'Dubai Expert Certificate' and the use of the 'Dubai Expert' logo.