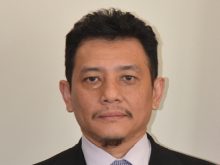 Tourism Malaysia Dubai & Jeddah is launching  Malaysia Specialist Certified Programme (MSCP) to educate travel professionals on destination information to become certified Malaysia travel experts. Conducted by Malaysian destination experts from the state tourism boards of Penang, Melaka, Selangor, Sabah, Sarawak, and Langkawi Development Authority (LADA), the programme comprises a series of six webinars, spanning one hour per session from March 9 to 25, 2021, designed specifically for travel agents.
The travel agents will go into deep dives on major attractions, local events, and tourist accommodation premises in Malaysia during webinars. Besides that, the MSCP will also be used to promote Sabah and Sarawak as the new destinations for Middle East travellers.
Shahrin Mokhtar, Director of Tourism Malaysia – Dubai, stated, "The MSCP is expected to make a significant headway which will enable us to reach a higher number of travel agents in the Middle East."
Putra Hilmy Elias, Director of Tourism Malaysia – Jeddah, added, "This programme ensures that the travel agents have knowledge of Malaysia and also allows them to grow their businesses by leveraging on Malaysia's diverse tourism offerings."
The MSCP is a part of Tourism Malaysia Dubai's initiative born out of the COVID-19 pandemic besides the '#WeMissYou' hashtag strategy to spur the readiness of travel professionals in the Middle East once Malaysia is reopened for business. The participants will be awarded certificates and entitled to enter a lucky draw for the chance to win hotels stay in Malaysia with a validity period until 2022.