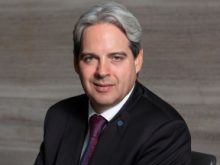 Heralding growing confidence among travellers in the wake of the global COVID-19 pandemic, Rotana has revealed that occupancy levels are continuing to rise at its properties. The company's UAE portfolio recorded an average of 60% to 65% occupancy during the weekends since last month, with growth in guest numbers fuelled by an increasing demand for short 'staycation'-style breaks among residents.
Reflecting on the latest developments, Guy Hutchinson, President & CEO, Rotana commented, "The hospitality industry is embarking on the next phase of its recovery as guests begin to regain confidence in travel by enjoying local breaks. We are proud to contribute to the acceleration of this process through our industry-leading Rotana Safe Space programme, which has been very well received and enables guests to relax, safe in the knowledge that they are in caring hands at all of our properties."
Rotana also revealed that between 5% and 6% of bookings at its UAE properties have been made by overseas travellers, a number that is projected to rise as international flights gradually resume. The figures underline the resilience of the nation's hospitality sector, which has successfully weathered the storm created by travel restrictions implemented around the world in response to the crisis.
Hutchinson continued, "The UAE has done a tremendous job in containing the virus and is ready to welcome international guests, as highlighted by the recent WTTC Safe Travels stamps awarded across the country. While the journey toward a full recovery will take time, we are well on our way to rebuilding the trust of travellers and embracing the future with a renewed sense of optimism. We look forward to welcoming guests from around the world to share Treasured Time at our properties."