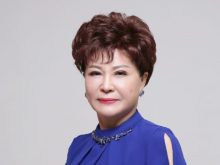 Two days of collaboration between the travel trade on March 31st and April 1st 2021, once again promises a great line up of speakers with insightful sessions about the industry at the second edition of the Gulf Travel Show. Tourism Malaysia will be the diamond partner at the Gulf Travel Show 2021 with some of their key partners in their very own pavilion. Successfully concluded in 2020 with 40 plus exhibitors, 6000 one-to-one meetings, and 2,500 visitors from 59 countries which included travel agents, tour operators, tourism boards, airlines, hotels, travel management companies and international agencies encouraged the emergence of a second edition.
Travel is in the DNA of the Middle Eastern travellers, the moment the lockdowns eased and hotels started welcoming guests, it was the UAE, KSA and other countries in the region that welcomed travellers and went on to boost domestic tourism or staycations which was a partly unexplored territory. However, these staycations became a regular fore hence industry experts started building the confidence of the travellers since last summer which actually saw a bold approach in the Middle East as they opened with great care and precaution to the world. At the Gulf Travel Show experts will add their predictions and research findings to ensure to build confidence of the travellers.
The past one year was a test for survival of the fittest, proactive and wide open minders and those who actually looks beyond just short term goals but prepare for a more longer term revival. As the world order kept changing from an overload of misinformation, TravTalk Middle East ensured that the right message and information was passed on to the trade partners which in turn benefitted in their research and dissemination of information.
Korea Tourism will participate with their partners; Jane Han CEO of Jane DMC Korea share their partnership. "Jane DMC Korea can provide various types of tourism packages, from FIT and Luxury tours to MICE events. We have a long experience of handling both big incentive groups or FIT and VIP-tours. We also always consider cultural differences and make our priority to make our clients to fall in love in Korea as much as we are already loving it. Korea is a beautiful country where history meets modern world, so let us introduce it to you at full. In Jane DMC Korea we believe, as the travel trade can help companies open up new markets, it gives us the opportunity to attract more visitors to our destination – South Korea. Thus, we want to encourage more and more companies and agencies to send their clients to South Korea and to spend more time exploring our beautiful country. We hope to establish effective relationships with key operators and agencies of the region, who would help us reach our target consumers.We expect to gain valuable partnership with new companies from Gulf region. After tourism comes back at full capacity in our country, we are ready to invite everyone to visit us, to enjoy the beauty of Korea. Even now, when tourism is yet to be open, we still can plan new routes and itineraries with new partners. Other than just gaining new partners, we just want to share information about Korea as tourism destination, where tourists can get any kind of services of high quality."