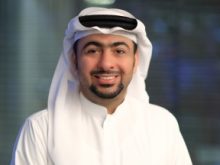 Dubai's celebrations for Diwali, the Indian 'Festival of Lights', will spark citywide festivities for residents and visitors of all nationalities to enjoy with spectacular shows, amazing gold and jewellery promotions, diverse retail offers, and much more. A major highlight on Dubai's annual calendar of events, each Diwali, the city's diverse neighbourhoods, shopping malls and landmarks are illuminated in a wonderful display of colour, lights and revelry. Organised by Dubai Festivals and Retail Establishment (DFRE), this year's Diwali brings together the different communities that call Dubai home and who help make the city such an exciting place to live all year round.
Ahmed Al Khaja, CEO of Dubai Festivals and Retail Establishment (DFRE) said: "Dubai's traditional Diwali celebrations really capture the fun, family focused and cosmopolitan charm of the city. With so many great promotions, activations and shows this year, Diwali is the perfect event to start the festive season and showcase Dubai's well-earned and famous status as the premier family and retail destination for all residents and tourists from all over the world."
Celebrate the Festival of Lights at Global Village with the UAE's best representation of Indian traditions, culture and food at the landmark attraction's India Pavilion. Residents and tourists can shop for unique items and special gifts from more than 240 stalls selling the finest Indian handicrafts and artifacts, while also enjoying spectacular cultural shows at the pavilion's main stage. Families and friends can indulge in delicious Indian flavours at a wide range of restaurants and kiosks as well as vendors selling street food favourites.