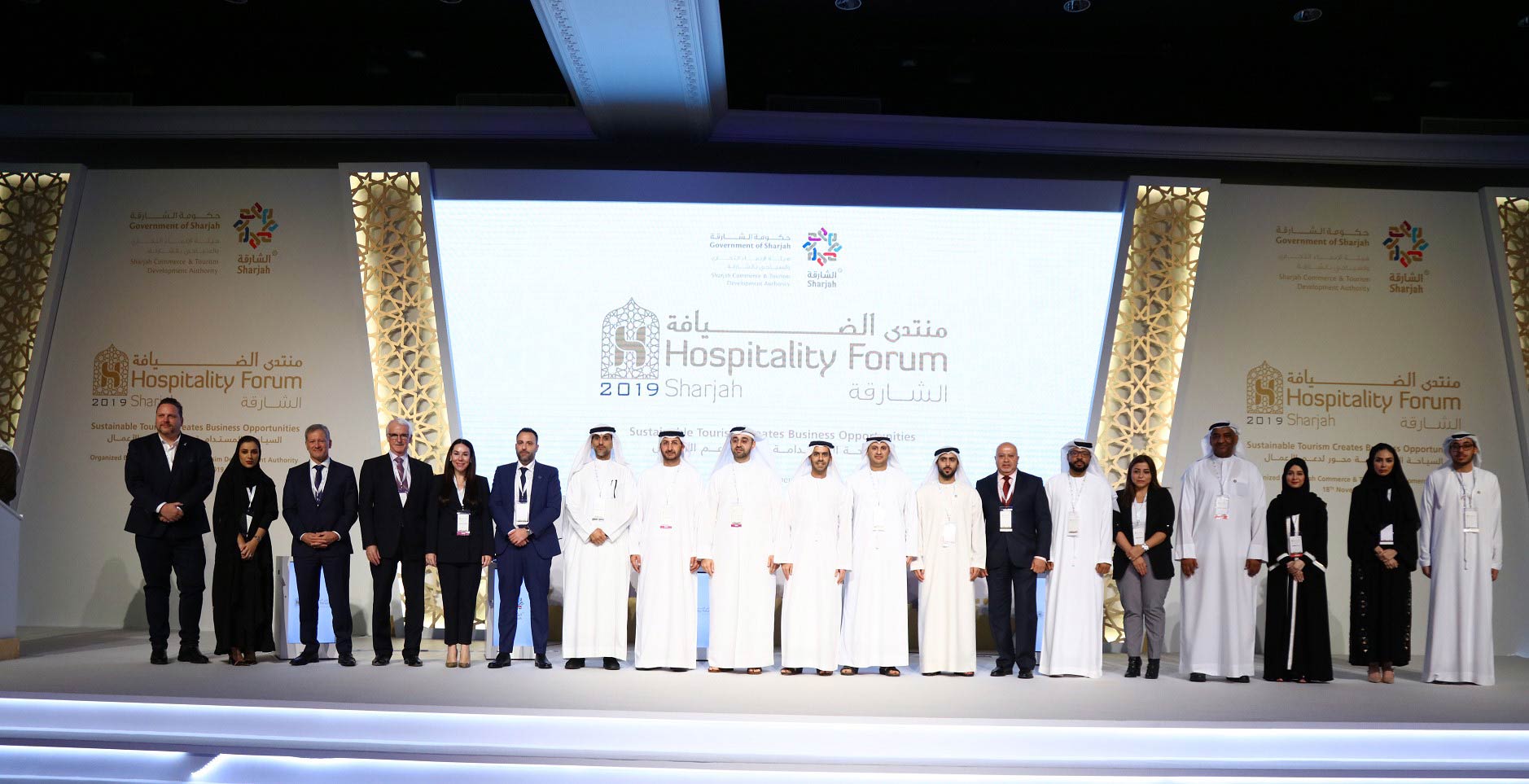 The Sharjah Commerce and Tourism Development Authority (SCTDA) hosted the sixth edition of the Sharjah Hospitality Forum under the patronage of His Highness Sheikh Sultan bin Mohammed bin Sultan Al Qasimi, Crown Prince and Deputy Ruler of Sharjah and Chairman of the Sharjah Executive Council. The forum was held at the Al Jawaher Reception and Convention Center in Sharjah, under the theme 'Sustainable Tourism creates Business Opportunities', in the presence of local and global experts to explore new horizons, in order to shape the future of the tourism sector from a sustainability perspective.
The agenda of the sixth Sharjah Hospitality Forum featured extensive discussions on ways to enhance the role of sustainable tourism in advancing the development of tourism services and offerings. This year's edition of the forum opened with a speech by H.E. Khalid Jasim Al Midfa, Chairman of SCTDA, highlighting the importance of further developing the tourism, hospitality and travel sector through the adoption of innovative approaches and strategies with a focus on sustainability, and how this will enhance the emirates' position on the world tourism map. He further added that the idea behind choosing 'Sustainable Tourism creates Business Opportunities' as the theme of the sixth edition of the Hospitality Forum stems from the necessity to consolidate the concept and practices of sustainability in the tourism sector, which is at the forefront of global trends.
The Chairman was followed by HE Abdullah bin Ahmed Al Saleh, Undersecretary of the Ministry of Economy for Foreign Trade Affairs, who noted that sustainable tourism is one of the pillars adopted by the UAE to serve the sustainable development goals of the United Nations, as it is also a vital sector that significantly contributes to the national economy. The contribution of the travel and tourism sector amounted to 11.1 per cent of the GDP in 2018, which is equivalent to AED 164 billion, he added.