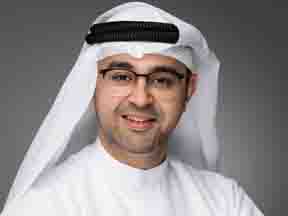 The Sharjah Commerce and Tourism Development Authority (SCTDA) announced that it will participate at GITEX Technology Week 2019, which will take place from October 6-10 at Dubai World Trade Centre, under the umbrella of the Sharjah Government. Underscoring its commitment to harnessing the power of technology in its efforts to promote Sharjah's tourism sector, SCTDA will launch new innovative services at the Sharjah Pavilion of the event.  
Commenting on SCTDA's GITEX participation, H. E.Khalid Jasim Al Midfa, Chairman of SCTDA, said, "The role of Artificial Intelligence within the business world has grown dramatically over the past decade and as a result, recent years have witnessed widespread adoption of AI applications by the travel and tourism industry as well. Thanks to the increased connectivity of devices, the Internet of Things (IoT) is also making its impact felt in the tourism and hospitality industry. "
"We consider GITEX an ideal platform to inform the public about our innovative smart services that have been designed to complement the UAE Smart Government goals to help customers save time and effort and to contribute to sustainable development process. The smart services developed by the Authority form part of the objectives of the Sharjah Tourism Vision 2021, adopting an innovative approach to tourism as a key pillar of the Vision," he shared.