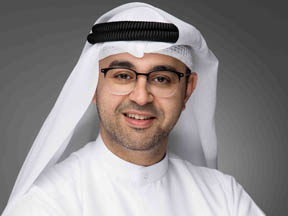 Sharjah Commerce and Tourism Development Authority (SCTDA) announced the sixth edition of the Sharjah Hospitality Forum under the patronage of His Highness Sheikh Sultan bin Mohammed Al Qasimi, Crown Prince and Deputy Ruler of Sharjah and Chairman of the Sharjah Executive Council. The forum will be held on November 18, 2019, at Al Jawaher Reception and Convention Centre in Sharjah. The 2019 edition of the Sharjah Hospitality Forum aims to provide the tourism sector with the global industry expertise and knowledge needed to achieve future growth, thereby enabling the sector to keep pace with global sustainable goals. A series of interactive sessions conducted by local and global experts on the importance of sustainable tourism in supporting businesses and ways to enhance the sustainable growth of the travel and tourism sector will be featured.
H.E. Khalid Jasim Al Midfa, Chairman of Sharjah Commerce and Tourism Development Authority, said, "We are keen to organise the sixth edition of the Hospitality Forum, bringing together an even larger group of experts and pioneers of the tourism, hospitality and travel sector. The initiative forms an integral part of our efforts to strengthen Sharjah's position in the global tourism landscape, in line with the objectives of Sharjah Tourism Vision 2021. This year's forum, themed 'Sustainable Tourism creates Business Opportunities' will highlight the importance of consolidating the concept of sustainability in the tourism sector to support local and global tourism."
"Thanks to the rapid growth of the tourism sector in the emirates which now contributes more than 8.8 per cent or more than AED 9 billion to the annual GDP of AED 102.5 billion. Through the hosting of the latest edition of the forum, we seek to strengthen bridges of cooperation among the hospitality sector stakeholders, in order to chalk out development strategies required to enhance the emirates' tourism sector and to ensure its sustainable development," Al Midfa concluded.