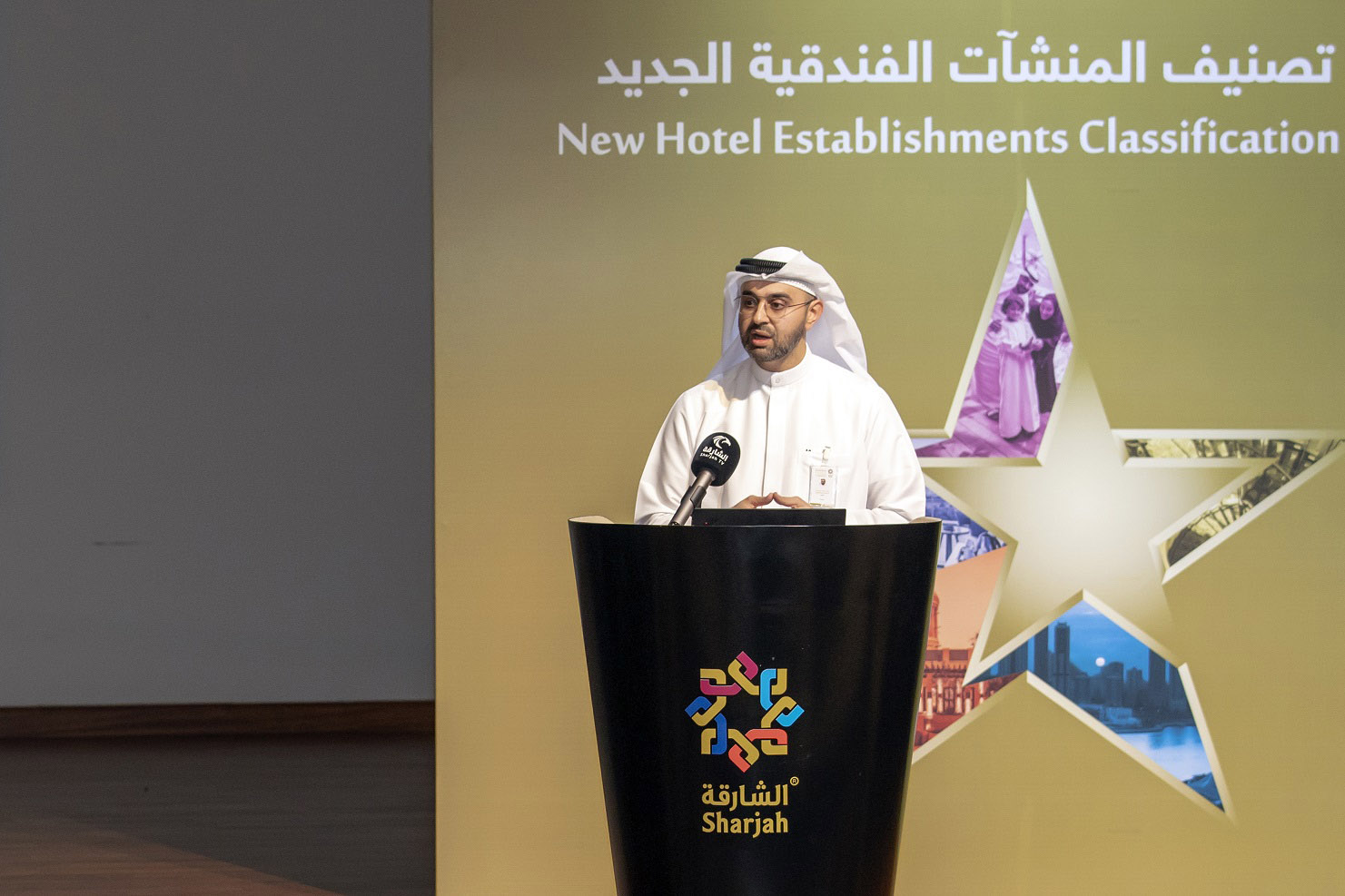 Sharjah Commerce and Tourism Development Authority (SCTDA) has announced its new standards for the classification of hotel establishments in the emirate, in line with the implementation of Resolution No. 38 of 2019. The resolution aims to classify hotel establishments in Sharjah in line with the latest standards. The new standards were announced following a workshop organised by SCTDA for representatives of hotels and other hospitality establishments in Sharjah. The workshop detailed the updated classification criteria for hotel establishments and the process of implementation. The new standards fall within the directives of His Highness Sheikh Dr. Sultan bin Muhammad Al Qasimi, Member of the Supreme Council and Ruler of Sharjah, to continuously enhance the experience of tourists visiting Sharjah, considering the tourism sector as one of the most important pillars of the national economy.
H.E. Khalid Jasim Al Midfa, Chairman of SCTDA, said, "We are confident that the new classifications will reflect positively on the performance of hotel establishments, including enhancements in facilities and services, and further contribute to boosting the hotel industry's contribution as one of the most important components of the tourism infrastructure in the emirate. SCTDA has developed the classification in line with international standards and local requirements of establishments, with the support of our partners in the government and private sectors, in line with our mission to empower the hotel industry and realise Sharjah Tourism Vision 2021, which targets 10 million tourist arrivals in the emirate by 2021. SCTDA continues to work on updating the classification and licensing criteria for existing hotel establishments in the emirate and attaining the highest international standards, with the goal of enhancing quality services of hotel establishments and providing more options for tourists."
The new classifications falls in line with the strategic objectives of the Sharjah Tourism Vision. The move also aims to enhance the tourism experience of visitors, promoting the adoption of the latest practices and trends in the tourism sector and keeping apace with global developments. In line with this, the hotel sector has been identified as an important part of enhancing the competitiveness of Sharjah.