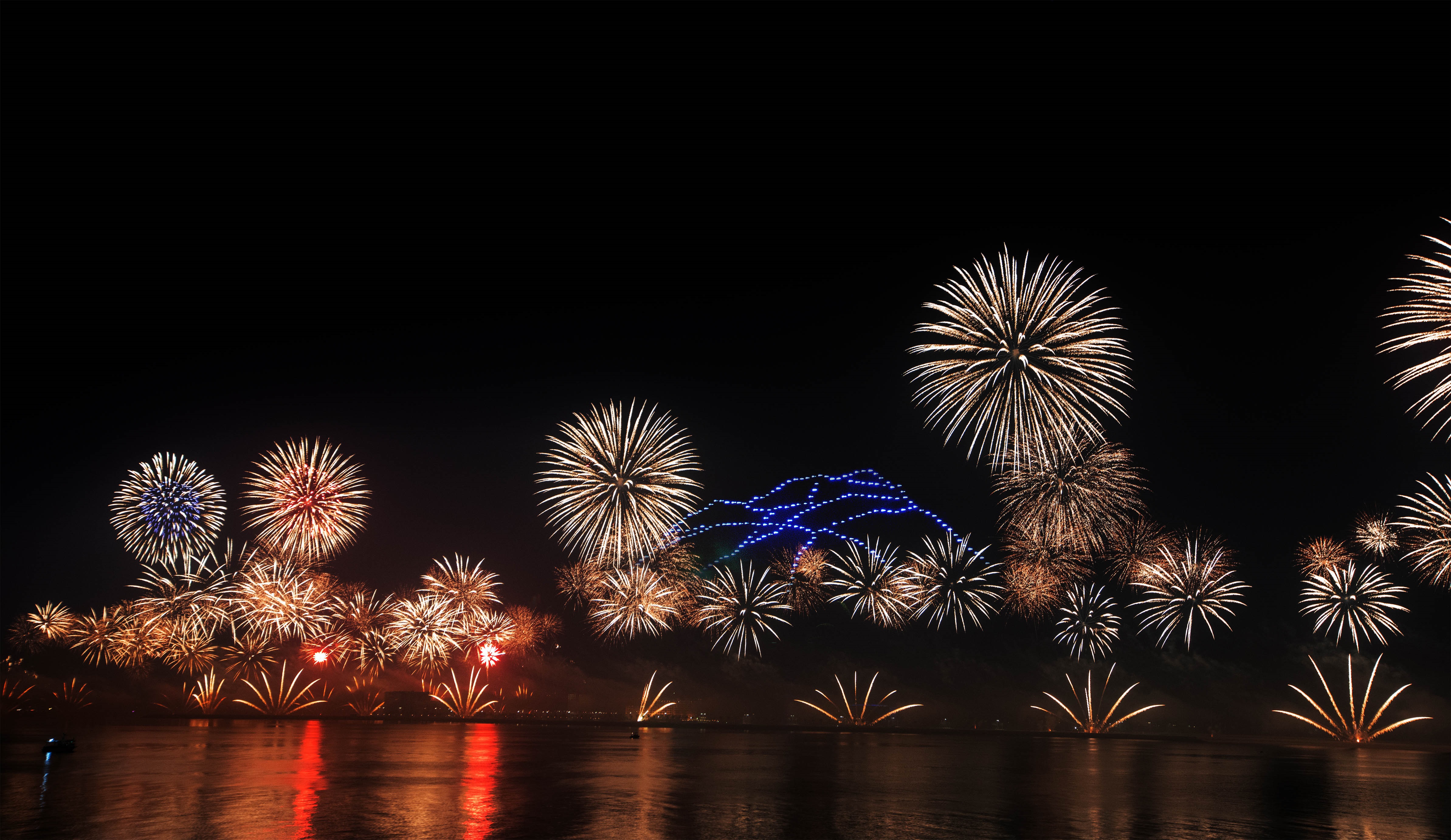 Ras Al Khaimah is preparing to welcome 2020 with a mesmerising fireworks display. For the first time, #RAKNYE2020 will feature pyro-drones that will create never-before-seen fireworks starting with the countdown to the beginning of the New Year and culminating with Ras Al Khaimah's main landmarks being recreated in the sky accompanied by more fireworks. There will also be a special Japanese aerial shell fireworks display, another innovative experience. The two new experiences this year attempt to clinch two Guinness World Records.
#RAKNYE2020 will be even more special this year with a range of celebrities – including top performers from the Arab world – set to put forth an awe-inspiring music performance. Details of the event and tickets sales will be revealed in October. Families will be delighted with an added array of activities for young ones at three new locations dedicated to the public and families along the sea coast opposite Al Marjan Island.
To drive the preparations for the event, various government entities in Ras Al Khaimah including Marjan, Ras Al Khaimah Police, Ras Al Khaimah Government Media Office, Ras Al Khaimah Tourism Development Authority, Ras Al Khaimah Chamber of Commerce, Public Works, Ras Al Khaimah Municipality, Al Hamra and others, are collaborating to organise another compelling celebration.