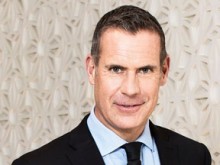 Emaar Hospitality Group partnered with Claviger, the region's leading sales representation group, to promote the sales of hotel rooms across the GCC region. The sales representation agreement between Emaar Hospitality Group and Claviger covers the promotion of hotels under the premium luxury brand Address Hotels + Resorts and the upscale lifestyle Vida Hotels and Resorts as well as Armani Hotel Dubai. Claviger will leverage its in-market presence across the GCC region to promote the hotels, with a particular focus on families and corporate guests.
Led by its dedicated sales associates, the company will highlight the exceptional features and amenities offered by Emaar Hospitality Group's hotels in Dubai to high net worth individuals and corporate houses as well as conduct roadshows and customer events. Claviger will also highlight Emaar Hospitality Group's hotels at specialised trade shows.
Chris Newman, Chief Operating Officer of Emaar Hospitality Group, said, "Our hotels, all located in central locations in Dubai in close proximity to the most popular tourist attractions, are already popular among guests from across the GCC region. Through our new sales representation agreement, we are further highlighting the value-add that our hotels offer to newer audiences through Claviger's dedicated network."
Ahmed Baki, Founder & CEO of Claviger, said, "At Claviger, we believe in the exceptional value addition that we can provide to our partners through our expertise, in-market presence and wide network. Address Hotels + Resorts, Vida Hotels and Resorts and Armani Hotel Dubai are three popular brands with clear industry niches that we will highlight to prospective guests."
With more than 33 per cent of tourists in the region travelling for leisure, 24 per cent for business and over 36 per cent visiting friends and families, there is a clear opportunity for driving sales across all hotels of Emaar Hospitality Group in Dubai, according to Claviger's research.