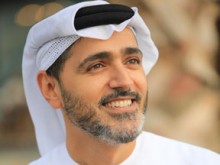 Dubai's Department of Tourism and Commerce Marketing (Dubai Tourism) and SEERA (previously Al Tayyar Travel Group), one of the region's leading providers of travel services in the Middle East and North Africa, have signed a strategic partnership agreement which will see both entities unite to further strengthen travel demand from the Kingdom of Saudi Arabia (KSA) to the emirate. Working together previously on a variety of projects, the reinvigorated partnership between the department and Almosafer; SEERA'S consumer travel brand which recorded more than 100,000 bookings from Saudi Arabian travellers to Dubai in 2018, will see promotional opportunities implemented through the ongoing alliance.
Almosafer will embrace a new omni-channel approach, offering its customers the choice and freedom to book their travel itineraries across online and offline touchpoints, reaffirming its commitment to promoting Dubai as a top destination for Saudi Arabian travellers. Issam Kazim, CEO of Dubai Corporation for Tourism and Commerce Marketing (Dubai Tourism), said, "Dubai continues to rank among the most popular destinations for holidaymakers from across the GCC with the Kingdom of Saudi Arabia remaining in second place as one of our leading source markets in Q1 2019."
Almosafer will offer special hotel and flight deals exclusively for KSA travellers to Dubai, highlighting the top things-to-do in the city, iconic attractions, as well as travel tips across diverse targeted marketing channels. The brand will also create special Dubai-centric holiday packages, tailored to a variety of travel segments, including couples, families, individuals or business travellers.
Abdullah Bin Nasser Aldawood, CEO of SEERA commented on the partnership, "Almosafer caters for a real range of Saudi travellers and we know, from our 40 years' worth of travel knowledge and experience, what the varied and complex needs of the Saudi traveller are."