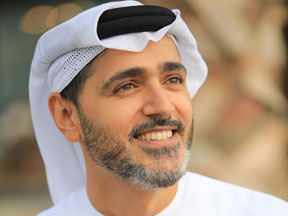 Dubai's Department of Tourism and Commerce Marketing (Dubai Tourism) has announced a partnership with Turner Asia Pacific, a WarnerMedia company, to launch a new digital campaign starring the popular Chinese emoticon 'Tuzki', as part of efforts to further increase tourist traffic to the emirate from China. Issam Kazim, CEO, Dubai Corporation for Tourism and Commerce Marketing (DCTCM), said, "Through Tuzki, we aim to capture the imagination of Chinese netizens to participate in the campaign via social and digital touchpoints, further highlighting our ongoing efforts to work with relevant industry partners to deliver initiatives that will highlight Dubai as a 'must-visit' destination."
In a clear indication of China's rising prominence as one of Dubai's fastest growing source markets, the first seven months of 2019 saw over 575,000 visitors arriving from China – a 12 per cent growth compared to the same period in 2018. Notable successes this year include the launch of the Dubai Mini Assistant, an enhancement of the city-experience Mini Program, one of the applications of the WeChat ecosystem, featuring 10 new mobile-based digital audio tours to highlight in-city accessibility, local historic sites and cultural landmarks for Chinese netizens. The Dubai College of Tourism also launched the Chinese Traveller Standards for tourist-facing staff across city touchpoints to enable them to deliver personalised, exceptional Dubai experiences to every Chinese guest. Chinese netizens will also be inspired to book a Dubai holiday during the National Day Golden Week from October 1-7, 2019.
"This digital rabbit is the perfect ambassador for Chinese tourists to Dubai and will show them that this remarkable place has a unique personality and welcomes them with a sense of fun," said Clement Schwebig, Managing Director of China and Asia Pacific CFO, Turner.