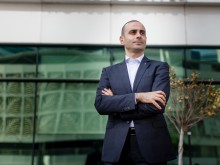 Leading hospitality providers are implementing new and innovative ways to enhance guest and staff experiences with the help of unified communications and contact center solutions from Avaya Holdings Corp., a global leader in solutions, to enhance and simplify communications and collaboration for the global hospitality industry. According to IDG, 62% of businesses believe digital transformation success is defined by excellent customer experience as measured by customer satisfaction scores.
"As a significant and growing global hospitality brand known for superior guest experiences across our 5,000 resorts and hotels worldwide, Accor chooses our vendors carefully," said Denis Collette, Global Call Centre IT manager, Accor. "We have been an Avaya customer over the last 20 years and we look to Avaya for our continued growth in enhancing our guest journey. The Avaya IX Contact Centre solution is rock solid with a history of proven reliability and support."
Moxy Hotels, Marriott's newest brand, focuses on providing fresh and innovative experiences to guests by combining stylish design and approachable service at an affordable price point. "To ensure we are giving our guests the finest experience we knew we needed a reliable, rich-feature solution that came in at a competitive price point," said Lowell Beebe-Center, Director of Operations, Moxy Hotels.
"Connectivity today is a critical aspect of the hospitality industry. It is essential to have proper infrastructure to provide the reliable services our guests need," said Joseph Fayad, Corporate Director IT, TIME Hotels, a chain of four resort brands based in the UAE. "Our new Avaya contact centre and unified communications platform helps make it possible for the group to automate key guest services including wake-up calls, reservation reminders, and requests for information on hotel services and local attractions while helping reduce our CapEx and OpEx by up to 30 per cent."