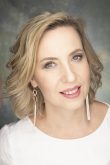 Britain's national tourism agency, VisitBritain, confirmed its participation in the upcoming fifth edition of the Gulf Travel Show 5.0 on 28th and 29th September 2022 under the theme sustainable tourism. As part of their B2B strategy for the year 2022/23, VisitBritain is looking to expand their travel trade footprint in GCC markets, share the latest trade tools featuring key destinations, experiences products as well as to recover key account management and gather insights about the potential of each GCC market following Covid-19. VisitBritain GCC Country Manager, Tatiana Khoreshok said: We are very excited to be part of the fifth edition of the Gulf Travel Show as it aligns perfectly with our objectives this year by providing a platform for us to maintain our connections with the travel trade and create new partners to encourage travel to Britain while growing our brand further in the region.
Over the years, sustainability in travel, tourism and hospitality had been in the shadows working its way slowly but steadily. However, when UNWTO announced its commitment for the year on sustainability, all attention and initiatives will be to ensure that this becomes a focus across the globe.
Gulf Travel Show (GTS) is the only event which was built in with a purpose. When it first started out just after the pandemic whilst most borders were still closed, it gave the travel, tourism and hospitality fraternity an opportunity to ensure that confidence is restored in the minds of the people passionate about the industry. It was also a tool which connected online GCC buyers with exhibitors from across the globe. The fifth edition or GTS 5.0 demonstrates its commitment to uphold its social responsibility to ensure less carbon emissions yet bring all players to the table and learn and study the stakes, the many opportunities to make things right after a bout of almost two and a half years of pandemic era.
Sustainability has many layers to be addressed, it is no longer a word to be utilized and passed on as a mere CSR activity, hence it is a commitment to ensure that everyone has a part to play on mother earth. Starting off with airlines and their biofuel capabilities, hotels and their sustainable strategies, tourism boards which provide and maintain sustainable goals to ensure that the country or destination promoted will not be perturbed, undisturbed, instead leave in its natural state.