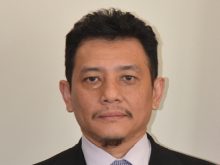 The second edition of the Gulf Travel Show will kick off on March 31st and April 1st, 2021, Tourism Malaysia pledged its partnership once again with some of its key partners in their very own pavilion. Successfully concluded in 2020 with 40 plus exhibitors, 6000 one-to-one meetings, and 2,500 visitors from 59 countries which included travel agents, tour operators, tourism boards, airlines, hotels, travel management companies and international agencies encouraged the emergence of a second edition.
Once again, the show promises some of the key travel, tourism and hospitality experts from across the Middle East share their insights on the industry through one on one sessions and panel discussions.
Shahrin Mokhtar, Director of Tourism Malaysia – Dubai shared, "Tourism Malaysia Dubai, Jeddah & India join forces with major tourism partners to spearhead Malaysia promotion in Virtual Gulf Travel Show 2021. Tourism Malaysia has become the Diamond partner in GTS 2021 to further communicate the 'Malaysia Truly Asia' brand to the travel industry fraternity in MENA and India markets. This time we are planning to showcase Malaysia with our 10 selected tourism partners who will be engaged with Middle East & India potential buyers during the 2 days virtual show. This a great opportunity for us to interact with the industry players and plan for the New Normal once Malaysia opens its borders to welcome tourists. For this year, we are promoting the hashtag  #WeMissYou to the market indicating that we miss the tourists coming to our beautiful country and can't wait to see them again at the Malaysian shore soon."
The past one year was a test for survival of the fittest, proactive and wide open minders and those who actually looks beyond just short term goals but prepare for a longer-term revival. As the world order kept changing from an overload of misinformation, TravTalk Middle East ensured that the right message and information was passed on to the trade partners which in turn benefitted in their research and dissemination of information.