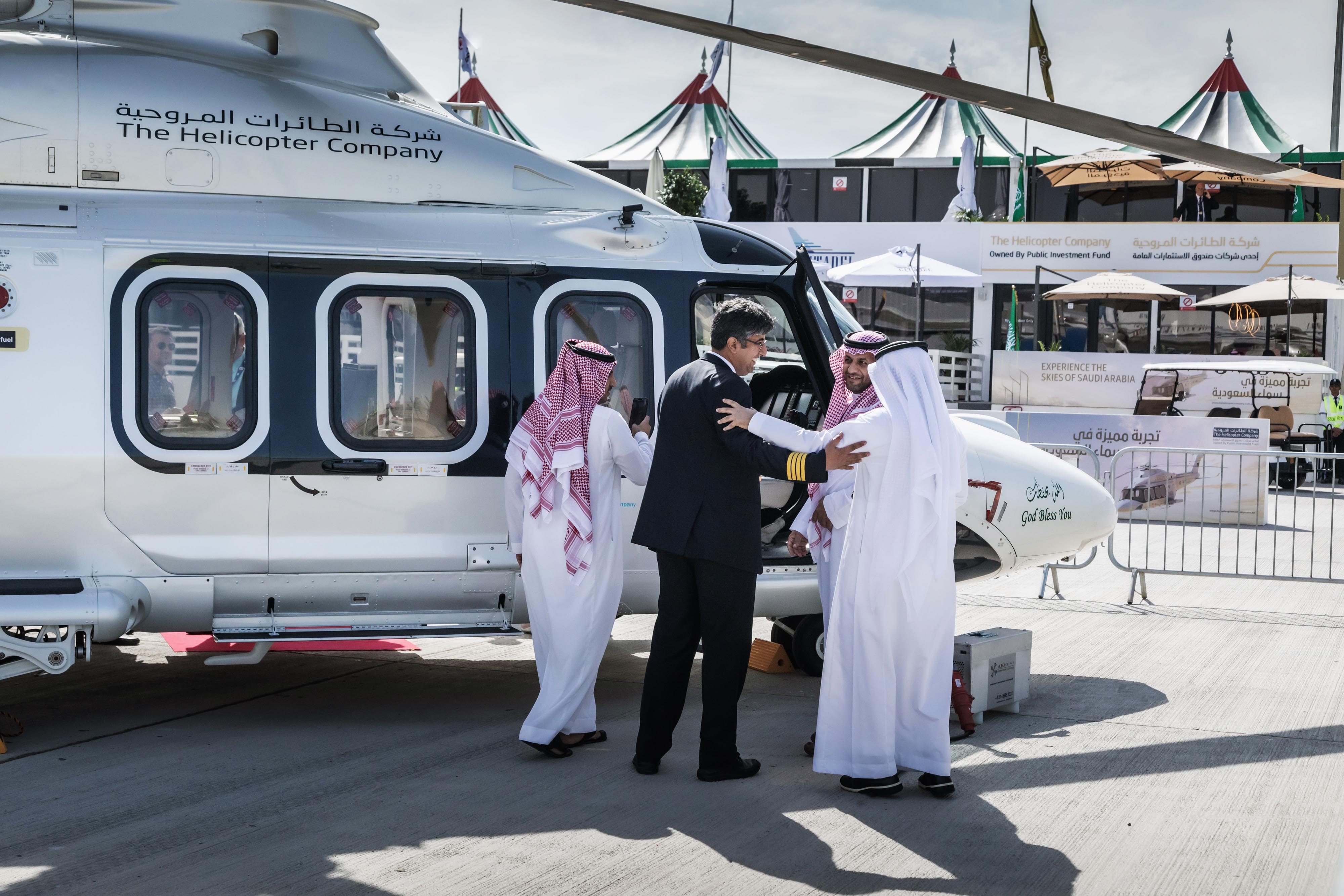 The Helicopter Company (THC) is participating as a platinum sponsor at Dubai Airshow which was launched at Al Maktoum International Airport, Dubai World Central (DWC). The show will be held from November 17-21, 2019 with the prominent presence of major dignitaries from regional and international companies in the field of aviation, tourism, and travel. 
On this occasion, Yahya Al Ghoraibi, CEO of THC, said, "We are very pleased with our first distinctive participation at the exhibition as the first local commercial helicopter operator in the Kingdom of Saudi Arabia. We are confident that the establishment of this company is a massive step forward in support of our capacities and efforts to ensure the success of the Kingdom's initiatives in line with Saudi Vision 2030, through operating commercial helicopter transportation services all over Saudi Arabia, including private air transport services for VIPs, touristic sightseeing tours to explore the Kingdom's attractions, pilgrimage trips in the holy cities of Makkah and Madinah, and air ambulance services."
Al Ghoraibi additionally asserted that the exhibition provides a successful platform and a unique opportunity to strengthen relations with international companies and decision-makers. THC stands out at the exhibition as a major Saudi company within the commercial helicopter aviation sector. The company's CEO and a number of its executives hosted aviation sector investors and businessmen interested in developing the industry in Saudi Arabia, where they discussed potential future partnership opportunities, especially in regards to acquiring world-class helicopter models.