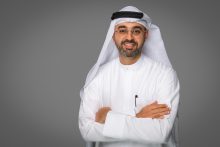 The Sharjah Commerce and Tourism Development Authority (SCTDA) has announced its participation in the World Travel Market 2022 (WTM), which brings together 51,000 industry professionals from the travel and tourism industry in the British capital from 7-9 November. Through its participation SCTDA will further its strategic goals of promoting the emirate as a popular travel destination on prestigious global events. The entity is leading a delegation of 17 public and private sector entities, namely, Environment and Protected Areas Authority (EPAA), Sharjah International Airport, Sharjah Investment and Development Authority (Shurooq), Sharjah Art Foundation (SAF), Expo Centre Sharjah, Sharjah Institute for Heritage, Sharjah Sports Council, Sharjah Old Cars Club, Sharjah Airport Travel Agency (SATA), Sharjah National Hotels, Golden Sands Hotel, The Chedi Al Bait Hotel, Al Badayer Retreat by Mysk, Sheraton Sharjah Beach Resort & Spa, Coral Beach Resort Sharjah,COSMO Travel, and TravTalk.
These entities will showcase their latest developments across the emirate, including key projects taking shape in key sectors of tourism, leisure, heritage, culture, sports and hospitality, along with the steps they are taking to preserve Sharjah's rich biodiversity and cultural heritage. Through their participation, SCTDA will also highlight its new developments and projects, tourism offerings and services, staycation options and hotel establishments across the emirate.
Sharjah's pavilion at WTM 2022, managed by SCTDA, will serve as a nexus for  potential businesses, investors, travel professionals as well as visitors and tourists in Europe to look into their areas of interest and learn more new and emerging prospects in Sharjah's vibrant travel and tourism market. It will also serve as a platform for networking and exchanging experiences, sharing best practices as well as envisioning a way forward for a sustainable and prosperous future for the sector.
H.E. Khalid Jasim Al Midfa, Chairman of SCTDA, said: "Being an international forum to promote new global tourist destinations within the European market, Sharjah's participation at WTM this year will provide a unique opportunity to consolidate the emirate's position globally as one of the region's favourite destinations."
He added, "Our participation will highlight high quality products and services that have been introduced to enhance the emirate's touristic and overall infrastructure, given the fact that the sector is a major contributor to the national economy. Moreover, we will have the opportunity to take a closer look at the ways in which other nations are enriching their tourists' experiences."