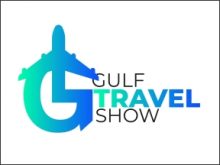 Second edition of the Gulf Travel Show (GTS) will be held on March 31 and April 1, 2021. GTS with its proprietary exhibition software will help you recover, rebuild and reimagine relationships and products. Our first edition which concluded with great success was an affirmation of the need of the hour for the travel fraternity to ensure they maintain their connections and proactively search for new connections and/or partners that will help them grow their business help grow their brand and build long-term profitable business connections. For more information kindly contact – crisna@ddppl.com +971 55 470 4200; sonia.butalia@ddppl.com +91 96503 1177; nikhil.jeet@ddppl.com
Last November the first edition received a positive impact from the industry partners as they were provided the opportunity to network with partners from across the globe which targets the Middle East as one of their source markets. It concluded with 40 plus exhibitors, 6000 one-to-one meetings, and 2,500 visitors from 59 countries which included travel agents, tour operators, tourism boards, airlines, hotels, travel management companies and international agencies. Local and international industry leaders attracted viewers with their insightful and engaging panel discussions. The hosted buyer programme along with the leader board motivated buyers to have meetings till the late hour.
At the onset of the first virtual event, we provided the platform which depicted that of a real live event, with our state of the art technology. As you enter the event, you were transported to the venue with a very easy to manage menu that enabled you to really enjoy the event without any hassle. The hosted buyers had the opportunity to earn points while visiting each booth and increase chances of making connections and at the end were incentivized. Our aim is to connect quality buyers with a cross section of exhibitors who are interested in the GCC market.