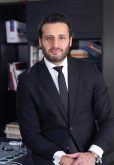 Qatar Travel Mart officially opens doors today with TravTalkME as media partner. The three day event kicks off today 20th until 22nd November 2023. Rawad Sleem, Co-Founder and General Manager of NeXTfairs for Exhibitions and Conferences shared that they expect this year not only to be an exciting event but to be 50% larger in scale as well.
This year, QTM is set to offer an array of impactful events including an international conference, the Global Village exhibition, a prestigious Gala Dinner, an Awards Ceremony, and a thoughtfully designed Hosted Buyers' Program. These components are tailored to enhance business-to-business (B2B) prospects. In addition, there will be media familiarization trips and cultural tours. These endeavors collectively aim to cater to the needs of both inbound and outbound travel and tourism enterprises.
QTM 2023 will serve as a unifying platform where local and international Destination Management Companies (DMCs), Tour Operators, Travel Agencies, Travel Technology Companies, Associations, and Tourism Boards will converge. This convergence is intended to transcend the confines of the sporting industry, fostering a space for diverse entities to convene. Through this endeavor, fresh connections will be forged, novel opportunities seized, and pre-existing relationships rekindled. This cohesive ecosystem will not only facilitate professional interactions but also will also play a pivotal role in propelling expansion and ingenuity across the travel and tourism landscape.