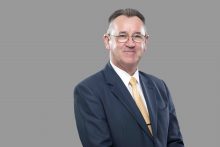 Park Regis Kris Kin Hotel launches a stay package to support the recent government initiative of a Remote Work Visa and Multiple Entry Tourist Visa. With an attractive monthly rate starting from AED 4,350++ per month, employees and tourists can stay in one of the hotel's 384 rooms with complimentary high-speed internet and avail complimentary use of a small meeting room facility once a month, 30% discount on Food and Beverage, 20% off on Laundry and Dry Cleaning, a Dubai Parks and Resorts 30% discount voucher, and access to the hotel's gym and rooftop pool.
Those looking to stay longer and moving to Dubai through the Remote Work Visa program can obtain a one-time cashback of their USD287 (AED1,100) visa cost when staying for a minimum of three months which can be used as hotel credit for any incremental charges applicable to dining, laundry, and other services utilized during the stay.
"We laud the government's recent initiatives that allow employees and other nationalities to stay in the UAE and enjoy the country's safe and attractive business and leisure environment. Park Regis Kris Kin Hotel is ready to welcome entrepreneurs and talents who would like to call the UAE home without the need for employment. Our facilities and our convenient location will boost their productivity while they experience a positive quality of life that the UAE offers," said Colin A. Baker, Regional Director, Middle East, StayWell Hospitality Group.