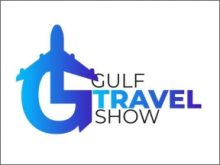 The third edition of the most popular virtual trade show the Gulf Travel Show kicks off tomorrow 12th October at 10am UAE time until 4pm until 14th October 2021. It will be an opportunity once again to network for three whole days where partners from the Middle East will meet those from across the world.
One of the key events amidst the networking will be the interesting panel discussions with experts from the industry. Finding out the countries or borders that are open, what new initiatives are taken to welcome tourists, for the first time cruise tourism and where it is headed after the pandemic as there has been an increase of bookings for the cruise industry which has always been a niche market, now more than ever they have seen the rise of bookings and the new trends in the industry. Space tourism is another subject which seem to grow very close to the heart of the Middle East, as the first astronaut mission from UAE was a success, more interest is gained in the space tourism initiatives and these findings will be shared.
Networking with the trade
One on one business meetings is the strength in the one of kind event in its third succession, this time too it promises to host buyers with their personalized timings. They will engage and network with partners from travel agents, tour operators, tourism boards, airlines, hotels, travel management companies, international agencies and media, the event has kept the momentum of the industry on a proactive level. The success of the first two editions in November 2020 and March 2021 subsequently, led to its third edition of the region's most popular virtual event, the coveted Gulf Travel Show 2021.
VIP hosted buyer programme 
As the buyers keep the momentum of the event, ensuring they receive VIP entrance is something different from the last show. The programme for hosted buyers is one of enthusiasm as each buyer has the opportunity to take one step further and secure their position to derive all pertinent information. Motivating engagement between the buyers and exhibitors, the leaderboard play a vital role in ensuring that the information is not just disseminated but can be accessed by the agents.
Do you know how GTS works?
Once again, for those who are not yet familiar with the Gulf Travel Show. All exhibitors and buyers will log-in to the GTS platform from either their office or the comfort of their home. Each exhibitor will be given their own private virtual booth with branding, videos and document broadcast facilities. These can be customized as per the individual requirements. Buyers can visit the virtual exhibition and individual stalls of all exhibitors.