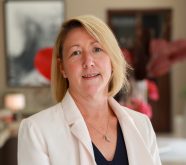 Prominent tourism figures will be participating in-person at the opening session of the Arabian Travel Market (ATM) Global Stage 2021 – 'Tourism for a brighter future' which is being held on Sunday 16 May 2021, at the Dubai World Trade Centre (DWTC). The line-up includes foremost speakers, such as His Excellency Helal Saeed Al Marri, Director General of Dubai's Department of Tourism and Commerce Marketing (DTCM), Dr. Taleb Rifai, former Secretary-General of the United Nations' World Tourism Organization, Scott Livermore, Chief Economist at Oxford Economics Middle East and Thoyyib Mohamed, Managing Director of Maldives Marketing and Public Relations Corporation.
The four-day conference will address a broad range of topics, from travel and health, as well as dedicated forums on China, Saudi Arabia and India, plus a dedicated hotel summit, looking at the changing roles of hotels and the changing hospitality landscape.
The Saudi Arabia Tourism Summit will discuss the Vision 2030 strategy's positive repercussions, the ambitious megaprojects and how the country is setting new global industry benchmarks. It will feature high-level experts including Captain Ibrahim Koshy, CEO, Saudi Arabian Airlines (SAUDIA), Dr. Afnan Alshuaiby, Founder & CEO of FNN International and Chairperson of Arab international Women's Forum, Jerry Inzerillo, CEO, Diriyah Gate Development Authority and John Pagano, CEO, Red Sea Development Company.
Commenting, Danielle Curtis, Exhibition Director ME, Arabian Travel Market, said: "The general theme of this year's show is 'A new dawn for travel and tourism' and the opening session will get the show, off to a positive, practical and optimistic start.
"Undoubtedly, discussion on the show floor will be focused on the very latest 'COVID' news from around the world – vaccine rollouts, social and travel restrictions and as consequence, the current state of the industry emerging trends and what the future holds," said Curtis.
"Many industry professionals from around the world, may not be able to attend the in-person event, particularly this year with travel restrictions still in place, so It is imperative that we include a virtual element to accommodate them," said Curtis.
"Dubai is one of the safest cities in the world to visit with a wide range of precautionary measures in place to ensure the safety of tourists at every stage and touchpoint of their travel journey, from arrival to departure," said Cutis.
"Well over nine million doses have already been administered in the UAE, so it is appropriate that Dubai should host the first major in-person travel event in the world since the outbreak of the global pandemic and that HE Al Marri should be addressing delegates during the opening session," she added.