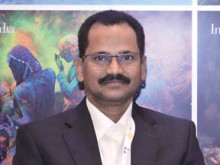 The tourism board of India, headed by I.R.V Rao, has revealed two important events planned to promote and strengthen ties between the UAE and India. The inaugural ITM or India Travel Mart will take place from February 1-4, 2017 in Pragati Maidan, New Delhi which is set to attract many visitors from different regions. It is a B2B travel trade event organised in conjunction with Confederation of Indian Industry and the Tourism Finance Corporation. Another event of importance is the Incredible India Tourism Investors Summit (IITIS) to be held from September 21-23, 2016, at Vigyan Bhavan, New Delhi.
IITIS 2016 will create a platform for the global investors to explore investment opportunities available within the ambit of India's tourism sector as well as the core infrastructure, understand policy framework and investment ecosystem of the country and be informed on incentives offered by government on investments,  explore and understand the nature of the wide array of investible projects from the States that will be showcased, catalyze partnerships through of B2B and B2G linkages, and identifying joint Venture opportunities with Indian Companies. The three-day Summit will include Thematic Sessions, Exhibition and Business-2-Business (B2B) and Business -2- Government (B2G) meetings.
More information will be provided on India Travel Mart in due course.