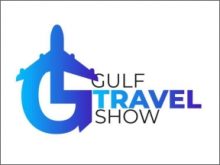 The first day of the third edition of the Gulf Travel Show ended with its pre-planned meetings for VIP buyers with 320+ meetings. SanJeet Director DDP Group opened the show welcoming all the exhibitors and buyers to the third edition of the Gulf Travel Show.
The special industry expert sessions started off at the auditorium with one of the latest trends in the region, the craving for space tourism findings by Zafar Shah, Research Director- Data Products, YouGov MENA followed by Regional trends in flight searches and post pandemic options presented by Dean Wicks Chief Flights Officer Wego, next in line was the update of travel trends in the region with Stewart Smith – Managing Director MEA – Sojern. Hotel industry has been silently working their way over the past 18 months, Mark Willis – CEO Middle East, Africa, Turkey and India shares the latest growth plan for Accor and Bastien Blanc – Managing Director – KSA and Bahrain IHG Hotels and Resorts shared about IHG in Saudi Arabia.
Tourism Malaysia is participating for the third time at the third edition of the Gulf Travel Show (GTS) from 12 to 14 October 2021. As a platinum partner, Malaysia is having its own virtual pavilion with 13 booths consisting of Tourism Malaysia Dubai, Tourism Malaysia Jeddah, Langkawi Development Authority (LADA), Malaysia Healthcare Travel Council (MHTC), together with three (3) Destination Management Companies (DMC)/ tour operator partners, one product partner, as well as five hotels and resorts from the island of Langkawi.
Following this year's participation, Mr Manoharan Periasamy, the Senior Director of Tourism Malaysia's International Promotion Division for Asia & Africa says that GTS 2021 is a platform that allows industry players to share the development and implementation of safety for domestic and international travellers in preparation for reopening the borders, especially for the Middle East market.
"Malaysia has successfully completed the vaccination of more than 90 per cent of its adult population against COVID-19, and as a result, domestic tourism has fully reopened effective Monday, 11 October 2021. In the meantime, Tourism Malaysia is gearing up in preparing to welcome more tourists and also continuing in promoting the #WeMissYou campaign ahead of the reopening of our international borders that is expected after we achieve 90 per cent complete inoculation nationwide," says Mr Manoharan.