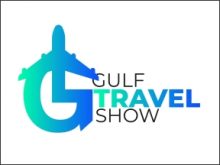 Travel trade will re-convene in one platform, connecting with partners from across the globe on 31st March and 1st April 2021 at the Gulf Travel Show from 10am to 6pm UAE time. The one and only virtual trade show that provides the opportunity to conduct business by networking on one on one basis to proactively re-establish relationships ensuring that business will soon follow with the new rules and regulations that will be in place with news of borders to open up soon with vaccinations being a key driver to the travel industry as a catalyst.
Pledging support for the second time is Tourism Malaysia as diamond partner with many new tourism boards, hotels, travel management companies, international agencies, tour operators etc. The specialized sessions will feature key travel, tourism and hospitality experts from across the Middle East share their insights on the industry through one on one sessions and panel discussions.
The first edition of the Gulf Travel Show successfully concluded  in November 2020 with 40 plus exhibitors, 6000 one-to-one meetings, and 2,500 visitors from 59 countries. A brand new digital experience awaits you with a platform which depicts that of a real live event, with our state of the art technology. As you enter the event, you will be transported to the venue with a very easy to manage menu that enabled you to really enjoy the event without any hassle. The hosted buyers will have the opportunity to earn points while visiting each booth and increase chances of making connections and at the end will be incentivized.