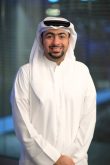 Dubai Business Events (DBE) has kicked off its participation at IMEX Frankfurt 2023, bringing its largest ever delegation of co-exhibitors from across the city and engaging in a full schedule of engagements and interactions with buyers, industry partners and stakeholders, with over 1,000 meetings expected over the course of three days (23-25 May). The strong presence at IMEX is underlining the contribution business events are set to make towards achieving the goals of the ambitious Dubai Economic Agenda D33.
The city's official convention bureau, part of the Department of Economy and Tourism, is once again highly visible at the major industry trade show, which is being attended by over 4,000 meeting planners from around the world. DBE has been joined by 35 co-exhibitors from across the city's business events ecosystem, including hotels, venues, attractions, destination management companies and airlines. Among them are Dubai World Trade Centre, Emirates, Expo City Dubai and various hotels groups.
Launched by His Highness Sheikh Mohammed bin Rashid Al Maktoum, Vice President and Prime Minister of the UAE and Ruler of Dubai this January, D33 aims to double Dubai's economy over the next decade and consolidate its position among the top three global cities
Ahmed Al Khaja, CEO, Dubai Festivals and Retail Establishment, said: "Dubai's business events ecosystem continues to be an important driver of not only increased visitation to the city and tourism-related GDP, but also the development of key sectors and the growth of the wider knowledge economy. The city's robust presence at IMEX presents a strong message to the global industry that Dubai can provide them with a comprehensive platform for sharing knowledge, professional development and networking. From association congresses and corporate meetings to incentive groups of all sizes, Dubai has consistently proven to be the ideal destination for meeting planners to achieve their objectives.
"The commitment shown by stakeholders at IMEX, and throughout the year supporting DBE's activities, demonstrates the strong collaborative culture that is propelling Dubai's business events landscape performance and positioning the city as a leading host city. As we take inspiration from the city's leadership and look to realise the ambitious targets under Dubai Economic Agenda D33, we will work with them to attract more business events that can both contribute to continued visitation and development growth, and also align with key sectors of focus and economic priorities."
DBE's global industry partnerships are a key area of focus for the convention bureau during IMEX this week, with engagements with the BestCities Global Alliance, International Congress and Convention Association (ICCA), International Association of Professional Congress Organizers and Global Association Hubs Partnership.
DBE will follow up IMEX Frankfurt with strong participation at other trade shows later in the year, including IMEX America (17-19 October) and IBTM World (28-30 November), as part of its year-round calendar of engagement with international meeting buyers and professionals. This will be complemented by sales missions and roadshows in key target markets, as well as inbound study missions, giving planners the opportunity to experience the city and understand its business events offerings themselves.
In 2022, DBE led successful bids for 232 business events, almost twice as many as the previous year, bringing in an additional 135,000 visitors including scientists, thought-leaders and business executives to Dubai, enhancing the value generated by the business events and tourism ecosystem. DBE collaborated with a range of stakeholders for the successful event bids including Al Safeer Congress Ambassadors and the public and private sector entities they represent, as well as industry partners, hotels and professional congress organisers (PCOs) across the city.