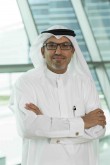 In line with its commitment to play a key role in further advancing Dubai's leadership in global trade and e-commerce, Dubai South brought to the spotlight the emirate's advanced logistics connectivity and innovation among a global network of transport, logistics, mobility, IT and supply chain management companies when it participated at the Transport Logistic Exhibitions in Munich from June 4 to 7, 2019. It showcased major projects under Dubai South's Logistics District which provide various business solutions.
Dubai continues to lead globally in terms of attracting foreign direct investments (FDI) as it increased by 41% in 2018, valued at AED 38.5 billion considering its pioneering efforts in innovation and digital transformation. From 2015 to 2018, the emirate has attracted a total of USD 21.6 billion worth of FDI in advanced technology transfers. It also continues to surpass leading economies such as the US, UK and South Korea in the Smart Service Index, having achieved sixth position in the global rankings.
Dubai South's multi model Logistics District provides seamless access to seaports, airports and major roads, reflecting its advanced connectivity and flexibility. It has created various solutions such as ready-to-occupy and built-to-suit options for various types of business operations such warehouses and distribution centers.  As well offering various office solutions through its facilities at The Business Park, a complex of 11 modern buildings equipped with state-of-the art amenities just right at the entrance of Dubai South.
Commenting on the participation, Mohsen Ahmad, CEO, Dubai South's Logistics District, said, "Participating at the Transport Logistic Exhibitions brings a lot of enthusiasm for Dubai South as we anticipate positive responses to our latest projects in the Logistics District. These initiatives are designed to offer a range of optimal solutions to market players keen to explore the Middle East and the Asian region markets, in line with Dubai's continuing leadership as a regional and global trade hub considering its business-friendly environment and policies."