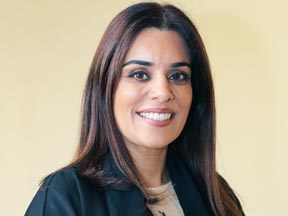 The Health Tourism Department announced its participation at the World Travel Market (WTM) 2019 in London as part of its continuing efforts to promote Dubai's leading position as a globally recognised destination for health and wellness treatments. Dubai has maintained a steady growth in health tourism and continues to enhance the experience for patients and wellness tourists.
According to the Dubai Health Authority (DHA), the emirate attracted 3,37,011 medical tourists in 2018 alone, who spent a combined value of AED 1.163 billion on treatments in the top leading specialties: Orthopedics, sports medicine, dermatology and skin care, dentistry and fertility treatments. The Health Tourism Department is promoting its 70 plus Dubai Health Experience (DXH) group members' healthcare facilities in the key source markets including GCC, Europe, Africa, Russia and China.
Dubai integrates tourism activities, health & healing relaxation services in the safest and most secure environment. The Health Tourism Department has created the first tourism portal DXH.ae in the Middle East, which enables tourists or travel partners to find relevant and latest information on their entire health holiday.
Linda Abdullah, Consultant at Health Tourism Department, Dubai Health Authority said, "Our participation in the latest edition of WTM forms part of our strategic efforts to further raise awareness on Dubai's capabilities as a health destination in the travel and tourism sector. The combination of tourism, health and wellness offerings is set to increase the contribution of tourism sector to the economy. Further enhancing patient safety & experience and availability of international talent for the delivery of world-class health services are among the key pillars of Dubai's health tourism strategy. This will help Dubai attract even more health tourists in the coming years."