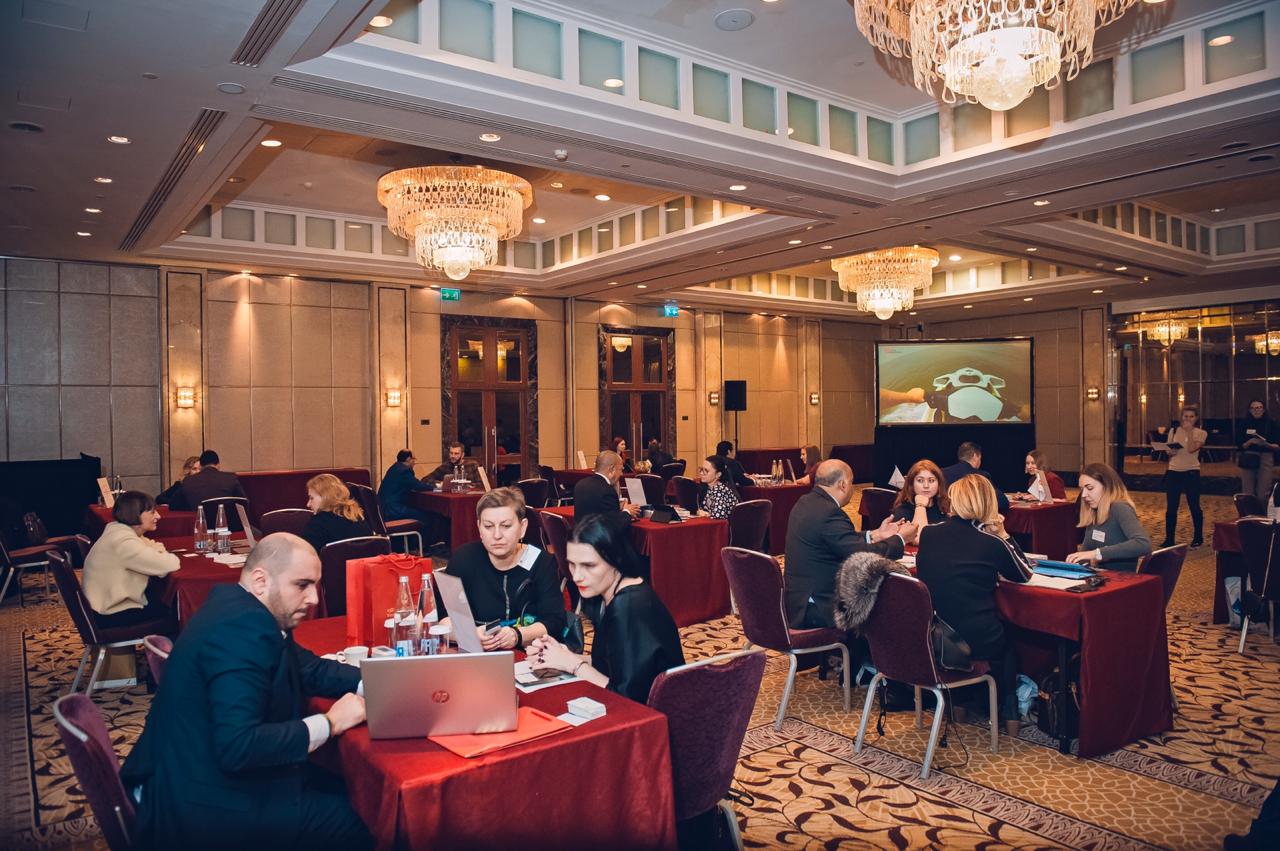 Bahrain Tourism and Exhibitions Authority (BTEA) roadshow was held from December 1-7, 2019 at Moscow and Saint Petersburg. The delegation was headed by various BTEA officials and includes representatives from the Gulf Air, alongside a number of hotels including Al Bandar Hotel & Resort, Sofitel Zallaq Bahrain Thalassa Sea & Spa, Gulf Hotel, Four Seasons Hotel Bahrain Bay, Rotana Hotels and Novotel Al Dana Resort. The delegation also included representatives from five tourism agencies and destination management companies including Best of Bahrain, Visit Bahrain, Go Bahrain, Mathias Tours and Gosaibi Travels. The roadshow aims to promote Bahrain as a tourist destination to the Russian market and will also portray the Kingdom as an ideal destination for weddings. During the roadshow, the delegation will be meeting with wedding planners, representatives from travel agencies and the media.
On this occasion, Dr. Ali Follad, Acting Director of Marketing and Tourism Promotion Directorate at BTEA, commented, "We are working closely with our representative office in Russia to highlight the Kingdom's position as an attractive location with distinct offerings. During this roadshow, we will be promoting the Kingdom of Bahrain as the ideal destination for tourism by showcasing its unique elements to visitors. We will also be promoting the Kingdom as an ideal destination for hosting weddings and celebrations due to its promising infrastructure and the wide range of wedding services and amenities available. Through this roadshow, we aim to attract investment and increase the number of visitors coming to the Kingdom, further developing the tourism sector and increasing its contribution to the national economy."
Hosting the roadshow comes in line with the BTEA's strategic outreach programme to promote the tourism brand 'Ours Yours' aimed at showcasing the Kingdom of Bahrain as the ideal destination for tourism as well as hosting weddings and celebrations through promoting the Kingdom's offering with an aim to develop the tourism and wedding sectors and increase their contribution to the national economy in line with the Economic Vision 2030.