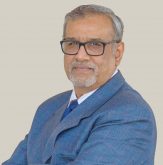 The third edition of the most coveted awards of the region, Arabian travel awards will kick off on 21st November 2021 amidst a gathering recognizing the heroes of the industries of travel, tourism and hospitality. The pandemic set back the industry with challenges that were harder than ever before yet the industry emerged victorious and this is the celebration for the year.
Every year the awards are focused on the people behind the scenes that put in all the effort and the work and most often goes unnoticed and unrewarded. Arabian Travel Awards established itself as the first in the region to recognize these heroes and this year it is of a totally new level of recognition as it is about weathering the storm. Arabian Travel Awards will once again host the industry in a brand new venue at the Le Meridien Hotel and conference center in Garhoud. San Jeet Director Arabian Travel Awards shares, "Our awards this year is very special as it not only recognizes the untiring efforts of the industry experts but also celebrates as heroes of the industry after all the challenges, obstacles that engulfed the whole industry. Applications are still open to vote for those in the industry and who has been in the forefront promoting and proactively working during the pandemic and beyond as of today. Borders slowly open in certain parts of the world and the pandemic is now something we will have to live with for the next few years or so, yet the resilience over the period and the way in which the industry fought back and still keep at it shows the passion and commitment to move forward. As partners of the industry we feel it is now the right time to reward those who have been through it all and continue to do so."
If you are yet to vote for your team, this is the right time to do so. Check the website www.arabiantravelawards.ae and vote for your hero of the year. Make a difference in the industry and carry forward all the positive trends that has been witnessed. The pent up demand for travel is what the world witness and now more than ever, it is the time to support the industries that help the future and economy of every nation. Tourism, travel and hospitality contributes towards not just the economy of the nation but secures employment and uplifts the standard of life especially in the region.