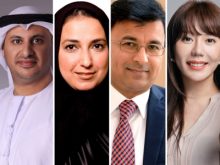 Sharjah Commerce and Tourism Development Authority will kick off its 10th edition of Sharjah International Travel and Tourism Forum under the theme "Sustainable Tourism: The Way to Improvement"will kick off today at Expo Center Sharjah. The forum serves as a nod to Sharjah's efforts in developing environmentally and socially responsible travel practices, its thriving eco and adventure tourism sector, as well as the emirate's growing reputation as a global example of sustainable solutions.  A highlight of SITTF's dynamic agenda will be a series of engaging discussions, presentations and interactive workshops, offering insights into the challenges and opportunities within the travel and tourism sector. In the panel discussion 'Sustainability Practices – Innovate for Impact, Collaborate for Change', notable participants include HE Dr. Nawal Al Hosany, Permanent Representative of UAE IRENA, Acting Assistant Undersecretary for Green Development and Climate Change at the UAE's Ministry of Climate Change and Environment; and HE Ahmed Al Qaseer, CEO of Sharjah Investment and Development Authority (Shurooq). These experts will share their insights on sustainable tourism trends, government policies, economic benefits, the role of technology, and the significance of collaboration in achieving sustainable tourism goals.
The panel on 'Strategies for Sustainable Travel and Tourism' will bring together industry leaders, including Iftikhar Hamdani, Area General Manager of HMH Hotel Group; Koko Tang, GSTC Board Member, Founder of Colorful Earth Co-Founder of Vinetree Tourism; Paul Bridger, COO of Rove Hotel and moderated by Doug Lansky, Destination Advisor and Tourism Expert. The panel will explore eco-tourism, waste reduction, and the economic and environmental benefits of sustainable tourism, providing valuable perspectives on shaping the industry's future.
SITTF 2023 will feature several expert-led presentations by Koko Tang, GSTC Board Member, Founder of Colorful Earth, Co-Founder of Vinetree Tourism; Doug Lansky, Destination Advisor and Tourism Expert; and Karim El Marmari, Marketing Manager of Sharjah Commerce & Tourism Development Authority. The forum will also offer two engaging workshops. "Destination Recharge" is an industry training programme aimed at promoting responsible tourism and social change. The programme will see the installation of car chargers at various destinations to encourage electric car usage. "Journey Beyond Expectations" is designed for tour operators and guides, equipping them with the knowledge and tools to enhance guest experiences by designing innovative itineraries in Sharjah. These workshops provide a hands-on opportunity to explore and shape the future of sustainable tourism practices.
On the sidelines of SITTF 2023, a Travel and Tourism Expo will be held to showcase the latest initiatives, projects, practices and innovations in the travel and tourism sector in Sharjah, providing attendees with insights into cutting-edge technologies, sustainable practices, and immersive travel experiences adopted by various government and private sector entities. The exhibition also offers industry professionals a platform to network and explore the future of travel, adding a dynamic dimension to the forum.