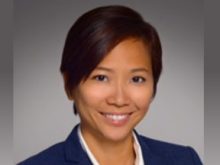 Singapore Tourism Board (STB) is organising the maiden virtual roadshow on August 31, 2020. Beverly Au Yong, Area Director, Singapore Tourism Board, Middle East shares with TTME the importance of connecting the regional stakeholders with Singapore service providers for business and networking purposes. She reiterated that the main objectives of the virtual trade show is to connect local and Singapore based travel stakeholders for business and networking opportunities, Maintain market presence and continue to strengthen their relationship with travel trade partners. The roadshow will focus on outbound travel agents/tour operators from the UAE, Saudi Arabia, Kuwait, Qatar and Bahrain while the second one will be focused on MICE intermediaries.
Au Yong stated, "The roadshow is part of STB's regional B2B engagement effort, under the theme #UnitedWeStand with focus on the GCC countries. It aims to provide one-to-one networking and foster business opportunities for the local travel trade stakeholders with Singapore service providers. This platform will also allow the Singapore service providers to share the key initiatives taken by their organisations, under the government's directive, once the borders are open for international visitors."
She further stated that "the registration will be open for travel trade stakeholders managing outbound travel services from the GCC countries on a first come first service basis. Interested outbound agents will be able to register their interest to meet selected set of Singapore service providers on the registration link published and promoted on TravTalk Middle East B2B platforms. Each agency is allowed a maximum of 2 attendees. The local agents who are able to secure highest number of virtual meetings will also get a chance to win exciting gifts."
It is an opportunity for travel trade professionals from the region to virtually connect with service providers in Singapore to understand the various products and services available at different phases during the year and get updates on the destination. They are expecting over 120 quality buyers from the GCC countries to virtually network with 15 Singapore service providers in the respective virtual roadshows.