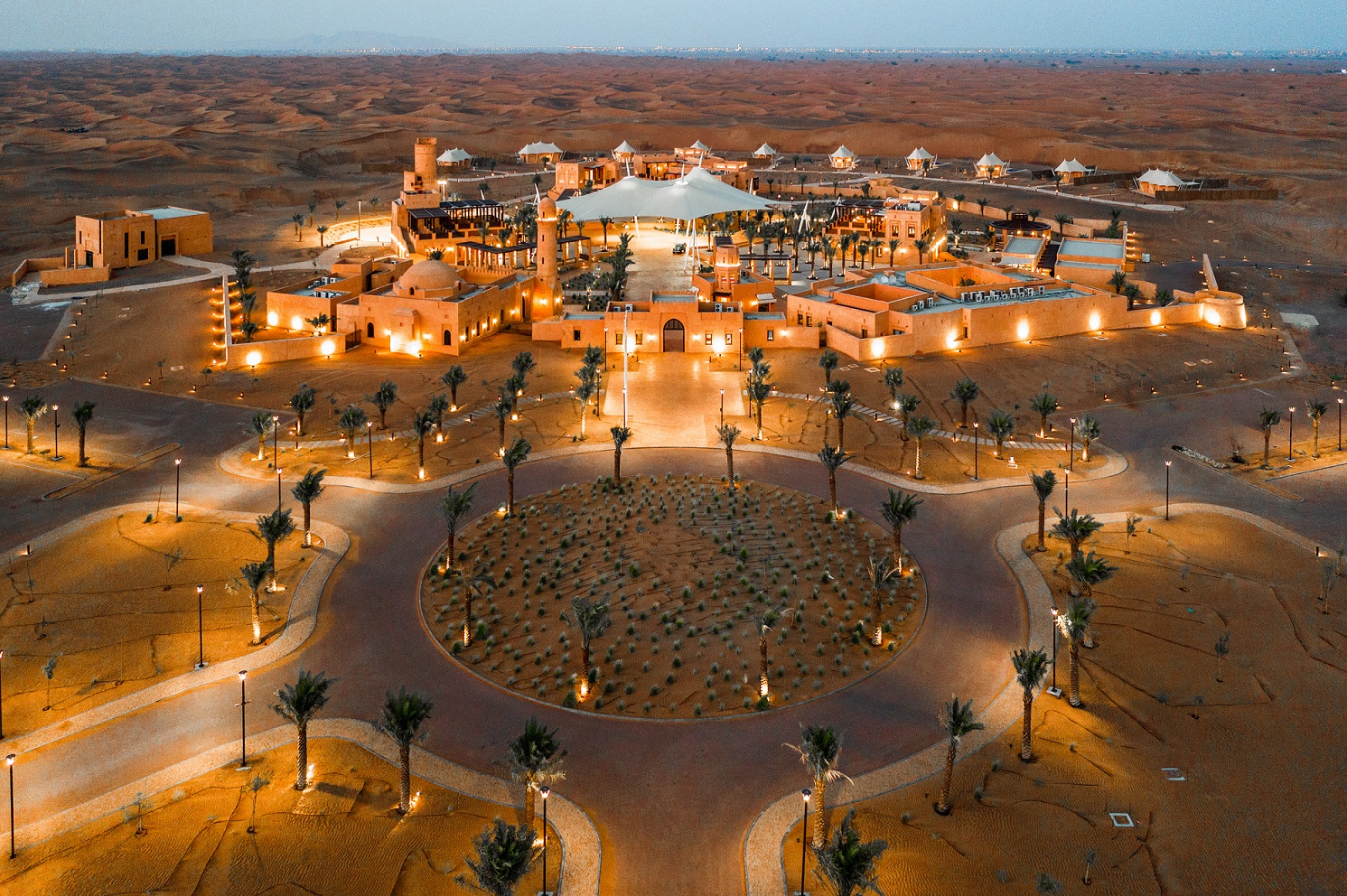 This picturesque oasis is first of its kind in the UAE with a unique design inspired by traditional Emirati heritage. It is the ultimate desert experience nestled in Al Badayer desert's burnt orange dunes, which are famously known to be 'made for adventure'. Al Badayer is one of the most popular tourist areas in Sharjah and the UAE, favoured by dune bashers, camping enthusiasts and international tourists flying in to savour authentic Emirati experiences.
In 2017, Shurooq began an ambitious AED130 million project to raise Sharjah's profile as a destination for luxury ecotourism and its vast natural diversity through the 'Sharjah Collection'. With Al Badayer Oasis now on the tourism market, all three of the Sharjah Collection's high-end boutique destinations – the Kingfisher Lodge in Kalba, Al Faya Lodge close to the Fossil Rock area in Mleiha and Al Badayer Oasis in Al Badayer Desert – have met Shurooq's projected two-year completion timeline.
HE Marwan bin Jassim Al Sarkal, Executive Chairman of Shurooq, said, "Through this eco-oasis, Shurooq aims to advance responsible tourism practices and wildlife conservation in the UAE and Sharjah, and to support the Sharjah Commerce and Tourism Development Authority's (SCTDA) Sharjah Vision 2021, which is to attract 10 million tourists into the emirate". 
Simon Coombs, President & CEO of Shaza Hotels, stated, "We are delighted to expand our presence in the UAE with a unique property like Al Badayer Oasis, another successful project with Shurooq. We are thrilled for this partnership and look forward to delivering unparalleled experiences to Sharjah."