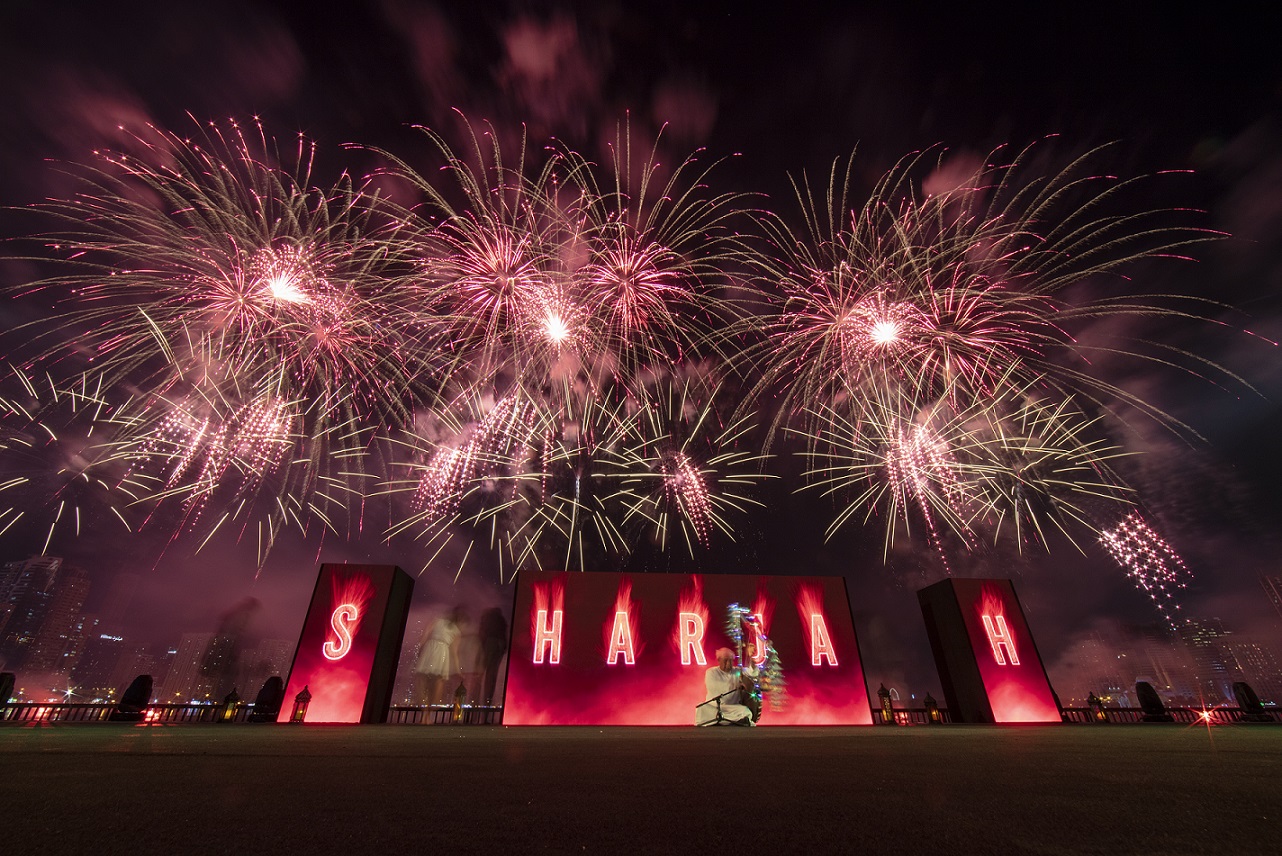 Under the patronage of H.H. Sheikh Dr. Sultan bin Muhammed Al Qasimi, Member of the Supreme Council and Ruler of Sharjah, the 10th edition of Sharjah Light Festival concluded its series of impressive light and interactive shows, which illuminated the city's landmarks with a combination of music and special effects to celebrate the heritage, culture and architectural wonders of Sharjah. The festival attracted a strong turnout of 1.3 million visitors for 11 consecutive nights across 19 locations.
The closing ceremony was organised by SCTDA at Al Majaz Waterfront. His Excellency Khalid Jasim Al Midfa, Chairman, SCTDA, extended his sincere gratitude to His Highness Sheikh Dr. Sultan bin Muhammad Al Qasimi, Member of the Supreme Council and Ruler of Sharjah, for his patronage and support of the festival and to H.H. Sheikh Sultan bin Mohammed bin Sultan Al Qasimi, Crown Prince and Deputy Ruler of Sharjah and Chairman of the Executive Council of Sharjah, for his continued support in promoting Sharjah's profile on the global tourism stage.
"For the last 11 days, Sharjah Light Festival 2020 lit up 19 distinct locations across the emirate, and this year's edition highlighted the spirit of innovation and knowledge transfer by encouraging student initiatives, and the implementation of several interactive shows using ground-breaking technologies, such as augmented reality, 3D video mapping and numerous light and sound effects. It was also remarkable in terms of national enterprise participation, this year's six new locations and the execution of enthralling firework and folklore performances. Most importantly, this year's edition of the festival attracted 1,3 million visitors, recording an 8.3 per cent growth in the number of visitors compared to last year, with a wide coverage of local and international media and strong social media interaction," said Al Midfa.