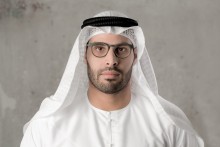 Under the patronage of His Highness Sheikh Mohamed bin Zayed Al Nahyan, Crown Prince of Abu Dhabi, and Deputy Supreme Commander of the UAE Armed Forces, and in partnership with the Saudi Commission for Tourism and National Heritage (SCTH), Louvre Abu Dhabi hosts 'Roads of Arabia: Archaeological Treasures of Saudi Arabia', the second international exhibition in the museum's new cultural season. The exhibition will explore the rich history of the Arabian Peninsula through archaeological and cultural artefacts, including a selection of rare pieces from the United Arab Emirates. It is one of the most renowned Saudi exhibitions on a global scale, introducing Arabia's cultural and historical heritage to over five million visitors worldwide. The exhibition has presented 14 acclaimed editions throughout Europe, the USA and Asia, sharing the story of this unique region with audiences around the world.
"The United Arab Emirates and Kingdom of Saudi Arabia have always been connected by a common heritage and history," says H E Mohamed Khalifa Al Mubarak, Chairman, Department of Culture and Tourism–Abu Dhabi. "This year's edition of the exhibition will be a reflection of the rich, shared cultural heritage and deep-rooted history between the two nations," he said.
'Roads of Arabia: Archaeological Treasures of Saudi Arabia' explores five chapters in the history of the Arabian Peninsula, spanning early prehistoric settlements; maritime exploration; caravan trading routes that linked the region with Asia, Mesopotamia and the Mediterranean; routes of holy pilgrimage emerging in the 7th century CE; and the social and economic developments between the 14th and 16th centuries that set the stage for the modern day region.