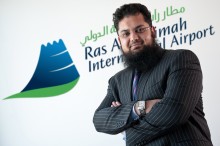 After a record-breaking 2016, this year is looking just as promising for Ras Al Khaimah International Airport. Passenger volume to date has increased 6% over 2016. On the cargo front, volumes are up 30.2% on prior year as the long-term strategy for the sector, which included additional routes coming on stream, comes to fruition. This growth has also impacted overall aircraft movements which are up 17.6% year-on-year. Mohammed Qazi, CEO, RAK International Airport, who has been driving the strategy, noted, "Year 2017 started strongly as we continued our focus on promoting Ras Al Khaimah as the fastest-growing tourist destination regionally as well as the specialist cargo centre in the regional market, but summer was something we wanted to target this year as an indicator of our growing success. Even though the summer success has seen us breaking previous records, we have already finalised our winter charters schedules and are introducing further new scheduled routes, such as Romania, starting from December."
The continuing growth that's been experienced means that all passenger, movements and cargo tonnage records since the airport's original inauguration have now been surpassed. Charter flights have been running throughout the summer for the first time as Ras Al Khaimah moves towards being a year round destination for tourists. In addition the airport's first scheduled direct service to Europe kicked off with a connection to Prague.
"While the commercial performance has been at its strongest in our history, we have also invested in infrastructure with a new departures terminal and we'll be completing our cargo expansion by the end of the year," Qazi added.
Technological innovation has also been at the heart of this year's success. For smaller airports such as Ras Al Khaimah, technology plays a crucial role in enhancing the customer experience. Ras Al Khaimah International Airport has become the first airport in the country to offer remote check-in for the passengers.  This service is offered while passengers are in the queue, accelerating the whole process, and giving passengers more time to browse airside.  This technology could also be rolled out in Ras Al Khaimah's hotels where passengers would be able to check in at their leisure and arrive at the airport to simply go through immigration and security.