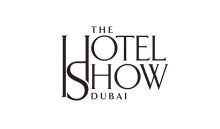 Hotel Show Dubai has launched an initiative for region's hospitality community from February 18-27, 2021. Dubai's Department of Tourism and Commerce Marketing (DTCM) has organised the 10-day event which will see a select group of popular hotels on Sheikh Zayed Road transformed by night into illuminated beacons of hospitality. Each hotel has been partnered with an internationally acclaimed lighting design firm with full creative license to construct a custom exterior façade installation under the theme titled a 'Celebration of Lighting and Hospitality'.
"Following an extremely challenging trading year for the hospitality industry in 2020, and the knock-on effect that the pandemic has had on those industry sectors that support tourism GDP contribution, we wanted to shine a light on the importance of this vital economic backbone," said Jasmeet Bakshi, Group Event Director at dmg events – the organizer of The Hotel Show Dubai.
"Dubai has been a tourism pioneer for decades, from planning and delivering its architecturally iconic skyline to developing an exceptional tourism offering that attracted 16 million tourists in 2019. Illuminate Dubai is a wonderful opportunity for us to highlight our work and the ever-evolving appeal of the emirate's hospitality sector," said David McNeil, Director of dpa lighting consultants.
For Samer Moukalled, Vice President of headline sponsor Scientechnic Lighting Solutions, "The hospitality industry has long been a backbone to the thriving tourism sector of the UAE, and the idea of using light to reestablish its importance is a major boon for lighting experts like myself. Lighting is often termed the unsung hero and Illuminate Dubai has created a platform to showcase its true power. We are lighting up the city, and what better medium than on the facades of globally renowned hotel chains strategically located on bustling Sheikh Zayed Road, Dubai!"