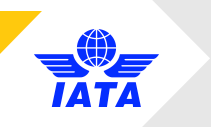 Emirates will be hosting the International Air Transport Association (IATA) inaugural Global Accessibility Symposium, taking place in Dubai from November 5-6, 2019. The IATA Global Accessibility Symposium furthers the commitment of the resolution on passengers with disabilities which was made at the IATA Annual General Meeting in Seoul in June 2019.
The resolution aims to improve the air travel experience for the estimated one billion people living with disabilities worldwide by encouraging governments, airlines, airports, and stakeholders across the aviation industry to work together to ensure access to a safe, reliable and dignified travel experience. The invitation-only event will include keynotes, panel discussions and fireside chats that will tackle a wide variety of accessibility topics.
Sir Tim Clark, President of Emirates Airline said, "Emirates employs every effort to make air travel as comfortable and as seamless as possible for our customers, especially for those with special needs and disabilities. It is apt for the first IATA symposium on this important issue to be held in Dubai, as it's the city's aim to become one of the world's most accessible cities for People of Determination and Emirates is proud to play a role to help advance this dialogue."
Alexandre de Juniac, Director General and CEO of IATA said, "The unanimous resolution by our airline members in June was a clear indication that the industry is committed to improving the air travel experience for passengers with disabilities. The Global Accessibility Symposium marks a renewed and stronger dialogue between industry, advocacy groups, regulators and the travellers themselves."
As the host city of the first IATA Global Accessibility Symposium and the hub for Emirates Airline, Dubai is moving forward with its mission in becoming one of the world's most accessible cities for people with disabilities, ahead of hosting Expo Dubai 2020.