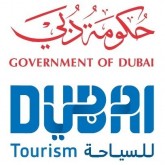 Dubai has been announced as the winner of the bid to host the 2019 edition of the biggest annual international gathering of destination wedding industry, the Destination Wedding Planners (DWP) Congress, which is set to take place at the iconic Atlantis, The Palm hotel. Dubai overcame stiff competition from several countries to win the bid to host the 6th Annual of the Destination Wedding Planners (DWP) Congress, the premier business-to-business networking event in the USD 300 billion global wedding industry. More than 500 delegates from over 70 countries are expected to attend the three-day conference from March 27th to 29th 2019, to be held in Dubai's iconic five-star hotel and luxury resort, Atlantis the Palm.
Commenting on the upcoming congress, Issam Kazim, Chief Executive Officer of Dubai Corporation for Tourism and Commerce Marketing (DCTCM), said, "Dubai already holds a strong appeal for destination weddings, and hosting an event like the Destination Wedding Planners Congress will give us the opportunity to familiarise more of the industry with the city. It will also place Dubai at the forefront of the sector's development and enable the city's stakeholders to be involved in discussions about the key issues affecting it and shaping its future."
"We at Atlantis, The Palm see great value in the Destination Wedding Planners Congress and look forward to welcoming global wedding and events companies to collaborate and develop this important sector during the 2019 event," comments Ian Renton, Director of Group Sales at Atlantis.