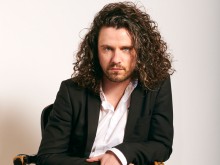 Extending its events season throughout 2019, Dubai is set to welcome a remarkable line-up of artists from across the world to entertain the city this summer. From large scale stadium productions to intimate live shows, don't miss the chance to secure your tickets to the city's trending events which are now available to purchase through Dubai Calendar. Eid in Dubai celebrations will kick off the entertainment season across the city, including a variety of concerts featuring artists such as Tamer Hosny performing at Dubai Opera on June 6; and Wael Kfoury and Ragheb Alama performing at the Le Meridien Dubai Hotel & Conference Centre on June 7.
Meanwhile, with its official launch on June 6, the Coca-Cola Arena, Dubai's first and largest air-conditioned multipurpose indoor venue, offering exceptional state-of-the- art sound system and almost 400 square metres of LED screens, will host the return of global stand-up comedy superstar Russell Peters. The Arena will also be hosting the already sold-out performance of world-famous pop-rock band Maroon 5 on June 14, celebrating the group's return to Dubai for the first time in eight years.
Continuing the festivities this summer time, Dubai is set to host a range of comedy nights starting with English stand-up comedian Alan Davies on June 14 at the Dubai Opera. Headliner comedian Alfie Brown will be performing at the city's oldest comedy hub, The Laughter Factory, in celebration of its 23rd anniversary between June 13-21 at a variety of venues across the Emirate including Mövenpick Dubai Jumeirah Beach, Grand Millennium Dubai, Hilton Dubai Jumeirah Beach and TRYP by Wyndham. And lastly, presenting Indian high-energy comic Varun Thakur, Front Row laughter nights will be hosting the famous comedian at the Emirates International School Auditorium with 30 minutes of all-new hilarious material.