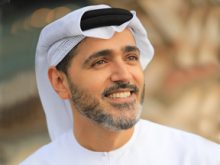 As Dubai prepares to welcome tourists on July 7, families and residents from across the UAE are busy experiencing the diverse attractions and experiences that have reopened in Dubai following a temporary closure caused by the COVID-19 pandemic. The top family attractions that have been reactivated join the list of tourism, retail and recreational facilities and amenities that have reopened in Dubai including public and hotel beaches, shopping malls, restaurants, swimming pools and golf courses, as well as the resumption of popular activities like water sports and camping.
Issam Kazim, CEO of Dubai Corporation for Tourism and Commerce Marketing (DCTCM), said, "As Dubai has reopened, we will reinforce our commitment to not only provide residents and visitors a well-rounded destination experience but also ensure their health and safety remains our key priority. With the initial focus being on reviving demand for domestic tourism, Dubai's travel and hospitality sectors are now eagerly waiting to welcome visitors from the wider international market. Dubai Tourism is also continuing to work closely with the city's network of stakeholders across the public and private sectors, and its partners overseas to provide people from around the world the opportunity to enjoy the wide diversity of offerings in one of the world's safest destinations."
In addition to the standard requirements of social distancing and wearing a face mask at all times, the family entertainment destinations, from those providing indoor excitement to outdoor adventures, have also deployed a wide range of other precautionary and preventive measures to safeguard the health of visitors across all customer facing touch-points in their respective facilities and surrounding environments. The attractions have advised visitors to book or buy their tickets online to facilitate contactless entry.