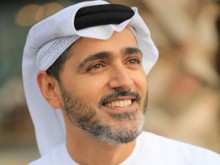 Dubai Business Events (DBE), the city's official convention bureau, has recorded exceptional results during the first half of 2019, securing 118 successful bid wins for events to be hosted in Dubai over the coming years. These events won in H1 2019, including conferences, meetings and incentives, are set to attract 75,288 delegates from around the globe to Dubai over the coming years, representing growth of 17 per cent on the delegate impact of bid wins from the same period in 2018.
Issam Kazim, Chief Executive Officer of Dubai Corporation for Tourism and Commerce Marketing, said, ''Dubai continues to consolidate its position as a leading destination for global travel and business events, and the recent bid wins are a testimony to the strides we have made as a city to attract and host large scale business events.''
During H1, Dubai won a variety of key business events across multiple sectors and industries, including: the Amway China Leadership Seminar 2020, which is expected to attract 8,000 delegates, Sun Hope International Incentive 2020, with 1,500 delegates, World Hospital Congress 2021, with 1,100 delegates, Geospatial Week 2021, with 750 delegates, and AIPPI World Intellectual Property Congress 2025, with 3,000 delegates. Dubai Business Events also built on its efforts to engage with meetings industry professionals, both in the city and around the world, through a busy calendar of trade shows, roadshows, study missions and other engagements.