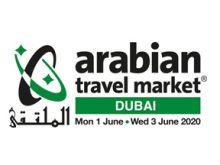 A panel of industry experts explained during the opening day of ATM Virtual as to how developing a global set of transparent hospitality standards relating to health, safety and hygiene will be key to regain the trust of travellers in a post COVID-19 landscape. The panel which was moderated by industry consultant Gemma Greenwood, also included Tim Cordon, Senior Area Vice President for Middle East & Africa, Radisson Hotel Group, Christopher Lund, Head of Hotels, Colliers International, Middle East & North Africa, Simon Casson, President of Hotel Operations, EMEA, Four Seasons and Raki Phillips, CEO, Ras Al Khaimah Tourism Development Authority.
"Building confidence will be key as we look ahead to the post-COVID-19 hospitality recovery. Not only is it important that our workers have confidence that their health and wellbeing is of prime importance, but for consumers too. They will need full reassurance that our properties are safe, secure and following the highest standards when it comes to hygiene and cleanliness," said Cordon.
Phillips said, "It's important that hotels don't drop their room rates. Hotels need to adapt to a new normal with increased sanitisation at the forefront, while being creative with their offerings and embracing innovative technologies which can help differentiate them from their competitors."
"One way of achieving this consumer trust, and I believe the hospitality industry in the UAE is leading the way in this respect, is by partnering with accreditation agencies such as the Bureau Veritas to ensure your property is following disinfectant and sanitisation protocols implemented by government bodies and abiding by the highest levels of hygiene," said Lund.
Casson added, "While we are doing everything we can to ensure the wellbeing and safety of our guests, it's important that we continue to work with our local partners, such as airlines, airport transfer providers and activity and tour guides, to ensure they are abiding by the same level of santisation and hygiene."