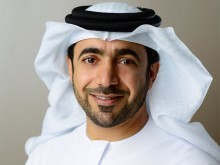 The Department of Culture and Tourism – Abu Dhabi (DCT Abu Dhabi) is embarking on a three-city roadshow to India to help promote the emirate and encourage more Indian visitors to explore and discover Abu Dhabi. The delegation, including the UAE's national carrier Etihad Airways, Jet Airways, Yas Experiences, Dusit Thani, Royal Arabian, Air Travel Enterprise, Sofitel and Rotana, will be in India from 17th – 21st September, 2018. The roadshow will commence in New Delhi in northern India before moving on to Chennai and ending in Bengaluru.
Mubarak Al Nuaimi, Director Promotions and Overseas Offices, DCT Abu Dhabi, said, "India is a vital tier-one source market for us, providing us more hotel guests each year. In 2017, we recorded spectacular double-digit growth from India and we are already recording further progress from the Indian market since the turn of the year. We are now running a series of roadshows to cities across the country, highlighting the emirate and its attractions. We have excellent air connectivity, with 278 flights a week to Abu Dhabi from 12 Indian destinations."
Bejan Dinshaw, Country Manager India, DCT Abu Dhabi, said, "Our persistent efforts have managed to reinforce India as one of the leading overseas source markets for Abu Dhabi. Our YoY performance has witnessed stupendous growth and this has been possible because of the impressive work done by our trade partners. These roadshows have helped our stakeholders to connect with the regional trade partners, further boosting tourism to the Emirate."
India is currently the second-largest overseas market for Abu Dhabi after China. Last year saw more than 360,000 Indians staying in Abu Dhabi's 162 hotels and hotel apartments, an increase of more than 11 per cent compared to 2016. Up until July 2018, more than 227,000 Indian travellers have already visited the Emirate.