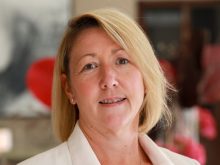 Recent hospitality industry reports and analysis published by STR and Colliers International, have revealed that hotels in the UAE have put up a sterling performance, given the challenges of operating during the pandemic last year. To support the hotel industry still further during the vaccine rollout, Arabian Travel Market (ATM), which will take place in-person at the Dubai World Trade Centre (DWTC) 16-19 May 2021, is organising a Hotel Summit on Tuesday 18th May.
Danielle Curtis, Exhibition Director ME, Arabian Travel Market, said, "According to STR data, the Middle East region was a top performer globally during 2020, with an average occupancy of 45.9%. One of the best-performing countries was the UAE with an average occupancy of 51.7% and an average daily rate (ADR) of $114. Although these figures were 29.3% & 16.5% down Y-on-Y, given the challenges presented by the pandemic, it is a remarkable achievement and proves just how resilient the hotel sector is in the UAE and wider Middle East.
"Furthermore, if we drill down on these figures, ADR in Fujairah and RAK actually rose last year by 7% and 1% respectively, compared with 2019 and over the New Year's celebrations hotels in Dubai were running average occupancies of 76% with an ADR of $300. I am certain that many hoteliers in the Middle East are now preparing for a V-shaped recovery, especially with the successful rollout of the vaccine and the ensuing herd immunity," added Curtis.
"Moreover, UK Prime Minister Boris Johnson has also indicated that British nationals may be allowed to travel without any restrictions as soon as June 21st, which, given their close ties, would be a major boost for business and leisure travel throughout the Middle East," added Curtis.