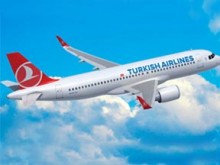 Conakry (Republic of Guinea) will be the 296th destination across 120 countries currently being served by Turkish Airlines. The capital city of Republic of Guinea, Conakry will be joining the network on January 30 and become the 51st destination served in the continent. Roundtrip flights between Istanbul and Conakry will be operated 2 times per week on Mondays, and Thursdays in both directions.
Introductory round trip fares are available from Istanbul to Conakry starting at $699 (including taxes and fees).  Additionally, for the first 6 months of operation to Conakry, Miles&Smiles members will be able to earn 25% extra status miles.
Conakry flight times as scheduled from January 30 — TK 537 on Monday, Thursday at IST              12:30 and CKY by 19:35 with TK 537 on Monday, Thursday at CKY 20:30 and IST 08:40 +1.