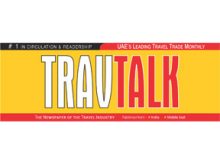 Travtalk Middle East will be hosting two important sessions at the ATM virtual which will be conducted from June 1 to 3, 2020. The sessions will be moderated by Sanjeet – Managing Director, DDP Publications. The first session will focus on Middle East: The New Asian Source Market with 3 key speakers from Asian tourism boards Beverly Au Yong – Area Director (Middle East) International Group – Singapore Tourism board, Daks Gonzales is the Philippine Department of Tourism (DOT), Head, for the Middle East Market and Nandini Lahe-Thapa, Senior Director at the Nepal Tourism Board is Head of the International Marketing and Promotion Dept. Their focus will be to understand 2020 and 2021 strategy to explore UAE and Middle East as a source market. When they will expect the first wave of tourism to come from the Middle East? Would the focus on Europe change for this year? How they will change their marketing strategy for the GCC market? What makes this market a lucrative one? This discussion will help the industry understand this global pandemic and the way forward in the long term.
The second Webinar will focus on "The new normal: What the Future looks like for the hotel and tourism industry" – This will be a discussion on the new normal which will be the outcome post COVID-19 lockdown. The various strategies and measures taken by tourism boards and hotels in ensuring regulations and standards to be implemented
The speakers at this session include: Nia Niscaya – Deputy Minister for Marketing, Ministry of Tourism and Creative Economy, Republic of Indonesia, EVP, Consumer Travel of Seera Group and Paul Wilson – Executive Vice President – Commercial – Cross Hotels and Resorts.