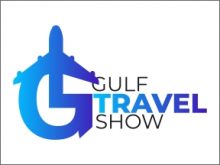 As the countdown begins for the third edition of the Gulf Travel Show, Malaysia pledges partnership as the platinum sponsors for the event. The Malaysia pavilion will include eleven partners, Langkawi development authority (LADA), Adya hotel Langkawi, Westin Langkawi resort and Spa, Dayang Bay Resort Langkawi, Panorama Langkawi Sdn Bhd, Rebak Island Resort, Tropical Charters Sdn Bhd, Berjaya Langkawi Resort, Naam Sdn Bhd, Mega Water Sports and Aloft Langkawi Pantai Tengah. The success of the first two editions in November 2020 and March 2021 subsequently, led to its third edition of the region's most popular virtual event, the coveted Gulf Travel Show 2021. Recording over 50 exhibitors, 2,100 one-on-one meetings, 1,500 visitors which included travel agents, tour operators, tourism boards, airlines, hotels, travel management companies, international agencies and media, the event has kept the momentum of the industry on a proactive level.
Special sessions with industry experts
The third edition promises an exciting line up of experts from the fields of travel, aviation, and hospitality as they share their insightful views with engaging panel discussions. Space tourism has caught on the Middle East market with the first astronaut from the UAE and then the recent expedition by Jeff Bezos has created a new emerging trend. YouGov will be sharing the research and data of this new venture at one of the sessions at the Gulf Travel Show.
Buyer programme 
The programme for hosted buyers is one of enthusiasm as each buyer has the opportunity to take one step further and secure their position to derive all pertinent information. Motivating engagement between the buyers and exhibitors, the leaderboard play a vital role in ensuring that the information is not just disseminated but can be accessed by the agents.
How does GTS work?
All exhibitors and buyers will log-in to the GTS platform from either their office or the comfort of their home. Each exhibitor will be given their own private virtual booth with branding, videos and document broadcast facilities. These can be customized as per the individual requirements. Buyers can visit the virtual exhibition and individual stalls of all exhibitors.