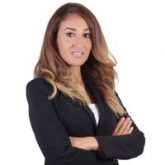 With a focus on developing regional business Hard Rock Maldives and SAii Lagoon Maldives, Tiri Consultancy and Crossroads Maldives will work together to bring these unrivaled properties to GCC clients. Crossroads Maldives is the first multi island leisure destination in the Maldives nestles between the Kaafu Atoll and the Enboodhoo Lagoon and just a 15-minute speedboat ride from Velana International Airport in Male.
Hard Rock Hotel Maldives introduces unique music inspired stays with a full range of signature experiences for the all ages. With over water and beach villas as well as global brand recognition The Hard Rock Hotel Maldives is the perfect getaway for travellers from the GCC. If the music inspired Hard Rock Hotel doesn't suit your taste then SAii lagoon certainly will. The Curio Collection by Hilton property overlooks the Indian Ocean and boasts an array of accommodation options which are suitable for couples and families alike.
"These properties are absolutely perfect for the GCC market" says Nour Aridi, Managing Director of Tiri Consultancy. She goes on to say "These are two properties which will suit GCC travellers both in terms of accommodation and activities with travellers having the option to eat in various restaurants and enjoy shopping as well as the idyllic Maldivian experience, I am extremely excited to start working with the properties to develop the GCC market".
We are delighted to be working with Tiri Consultancy to target this market for Crossroads Maldives which houses both Hard Rock Hotel Maldives and SAii Lagoon Maldives. We believe we have an excellent proposition to attract guests from the GCC and we are very much looking forward to working with the GCC trade through Tiri Consultancy to deliver growth from the region" says Audra Arul, Cluster Director of Sales and Marketing of SAii Lagoon Maldives and Hard Rock Hotel Maldives.